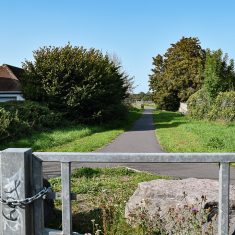 30th October Update
Please Note:
The testing unit is currently open on Monday, Wednesday, Thursday and Sunday from 10am – 4pm. From 11th November, the days the testing unit will be open will change to Sunday, Monday and Wednesdays from 10am – 4pm.
All vehicles must now enter and exit the test centre via Rodden Road entrance.
—————————————————————————————–
A Mobile Testing Unit will be set up in the car park next to the Cricket Club in the next few days and will be open for testing from Wednesday 23rd September.
We're working with Somerset County Council to set up a temporary one-way traffic system for people coming to get tested.
One-way system
Vehicles will come into the Showfield via the access lane off Berkley Road, opposite Frome Football Club. They will then follow a marked route across the Showfield down to the testing unit. They will leave via the main gate near the cricket club (joining Rodden Road).
This route is shown in green on the map below and will be marked to keep people safe.
This means some parts of the Showfield will be temporarily closed off. There will be restrictions to some of the paths up by the football pitch, this is to ensure those on foot are kept away from vehicles entering. Access to the path alongside Selwood School can be gained via the orchard.
Additionally, there will be no parking facilities at the Cricket Club while the testing unit is in place.
We're sorry if this causes any disappointment or inconvenience, but working with the NHS and the County Council to set up a local testing station is, we hope you'll agree, really important.
The testing unit will be set up for 6 weeks and will be open on Monday, Wednesday, Thursday and Sunday from 10am – 4pm; although this could change based on demand and circumstances.
Booking a test
If you have symptoms and need a test, you will need to book this prior to arriving. Please do not just turn up as you will be turned away.
To book a test please visit the Government's Covid Test page.
If you're getting a test because you have symptoms, you and anyone you live with must self-isolate until you get your result. This also applies to anyone in your support bubble.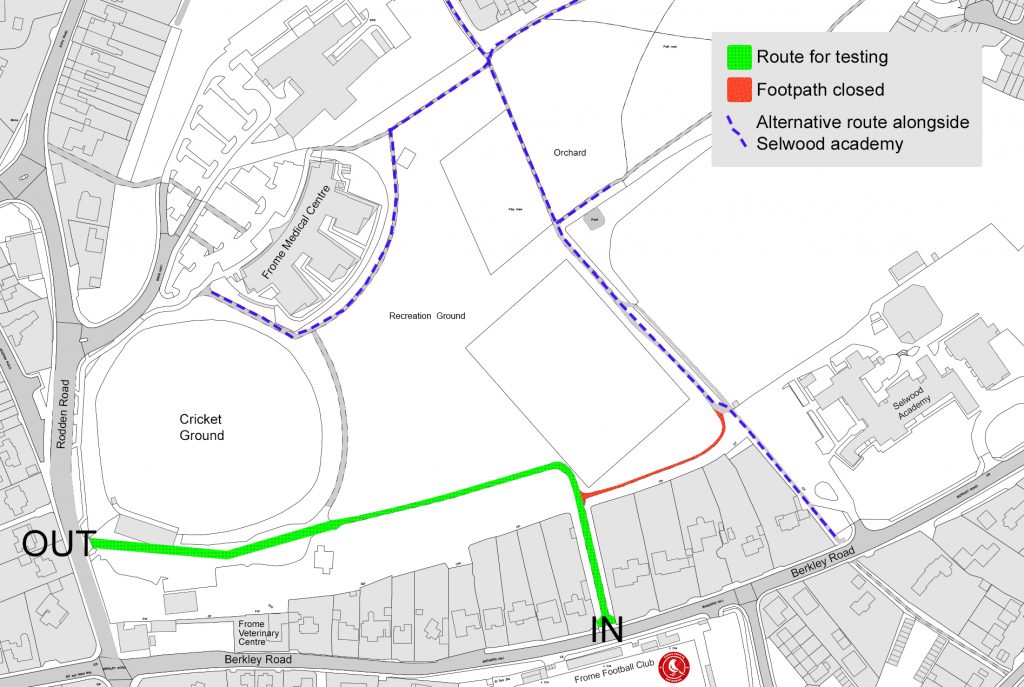 Published 18th June 2020.