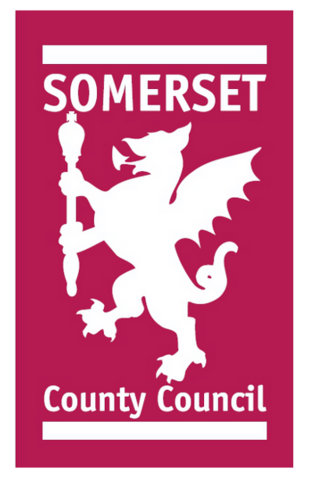 Somerset County Council
County Hall
The Crescent
Taunton
Somerset, TA1 4DY
0300 123 2224
www.somerset.gov.uk
Somerset County Council, based in Taunton, is the last tier before national government. Within Somerset there are four district councils: Mendip, Sedgemoor, South Somerset and West Somerset; and one borough council: Taunton Deane.
The Council's duties and services are managed by the 55 elected Councillors (known within the Council as Members).
On 1st April 2023, the county council and four district councils will be disbanded and become the new unitary Somerset Council. For the first 'transition' year (May 2022 to end of March 2023), councillors who are voted-in at the May 2022 unitary elections will work with current district councillors to oversee the process to unitary. Then from 1st April 2023 they will sit on the new Somerset Council as unitary councillors where they will serve for the normal term of four years.
Somerset County Council's responsibilities include:
The County also deals with floods as the Lead Local Flood Authority (LLFA) as defined by the new Flood and Water Management Act 2010 and the Flood Risk Regulations 2009. Find more information on Somerset's Flood & Water Management page.