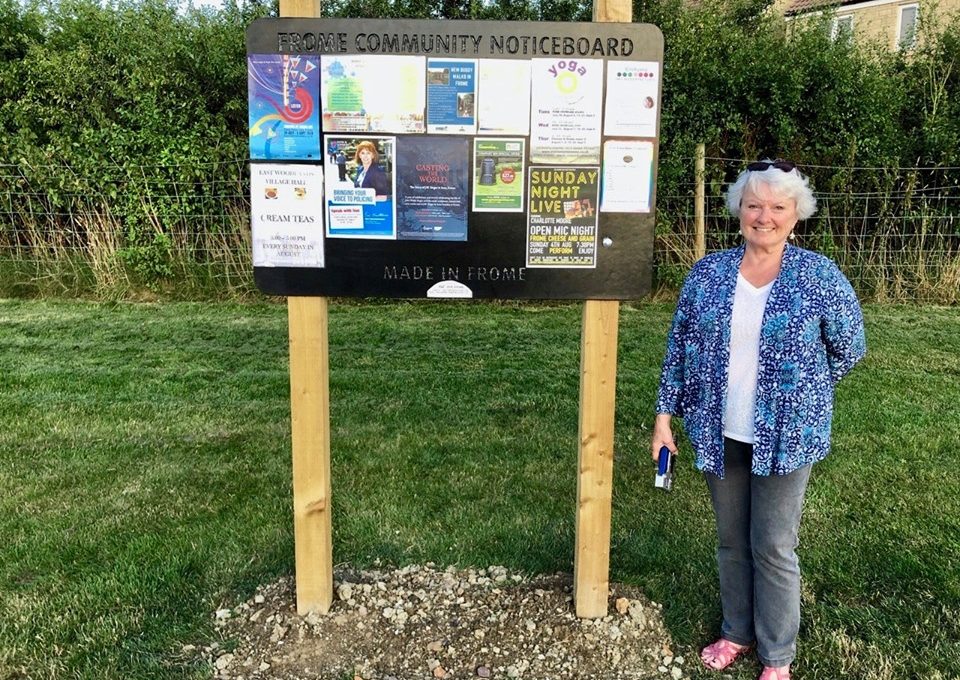 You've probably seen a few of Frome Town Council's community noticeboards around town, but did you know there are now over 20 of them dotted all over Frome, providing useful information to those that may be passing.

Frome is very lucky to have a number of wonderful volunteers who update the boards weekly with fresh posters to let you know what's happening in your neighbourhood and around the town.
Cllr Anita Collier commented: "These noticeboards are a great way to let you know about what's happening on your street and in our community particularly for those without access to digital channels. There are posters letting us know about everything from Council meetings, town wide events such as the Christmas lights switch on to new baby and toddler groups or a local jumble sale – they're a great way to catch the eye of a passer-by, so next time you spot one, take a look, I'm certain there will be something to interest you!"
 
As the number of noticeboards continue to grow, more willing volunteers are needed, particularly to take care of the noticeboards in The Dippy, Towerview, Great Western Street and Critchill. So, if you have a bit of time and energy to spare and think you could help, please find out more by visiting our noticeboards page.