Fair Frome is asking anyone who doesn't need their Winter Fuel Allowance to donate it to the charity to help others in need of extra support.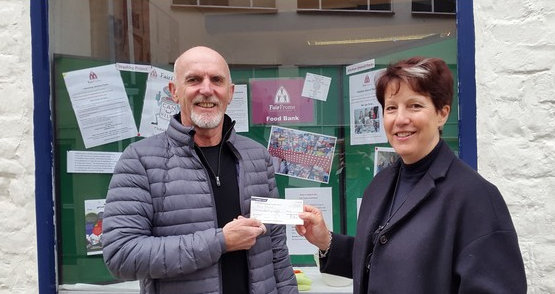 Fair Frome provides support to local people to help them bounce back from the difficulties of living with poverty. They are now actively looking at developing more practical schemes over the next year and financial donations – including that like gifting a Winter Fuel Allowance can help to make these ambitions a reality.
Fair Frome Coordinator Wendy Millier-Williams explains "In response to this situation we are inviting those who qualify but do not feel they need the support of the Winter Fuel Payment to consider donating it to Fair Frome. The funding can then be used in a variety of other ways to ensure that it is targeted at those who need it in and around Frome. We are keen to establish a furniture scheme this year for instance, that will provide free furniture to people in need referred by local support agencies.  Several people have already donated their winter fuel payments and we have topped £1000 from this source, which is great – thanks to everyone who has contributed, it is much appreciated."
If you do not feel you need the allowance and would like to donate it to Fair Frome visit the Fair Frome page of Local Giving https://localgiving.com/charity/fairfrome.