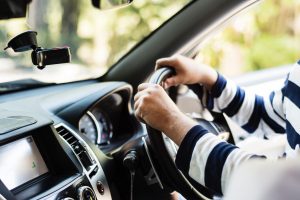 Frome Community Cars is looking for more volunteer drivers to join their expanding team and continue to support local people to access the services they need.
The scheme was launched by Frome Town Council two years ago to provide affordable transport for those unable to drive themselves to medical appointments, or the like, due to physical disability, lack of resources or lack of services.
As cuts to bus services continue to leave people feeling lonely and isolated it is more important than ever to offer this life-line. It is now so popular with local people the scheme can't currently meet the demand for drivers and need at least five more people to get involved.
Kirsty Black, Project Co-Ordinator said, "We urgently need new people to join our community of volunteer drivers. Being part of such a vital service for local residents who have difficulty getting out and about is extremely rewarding. It's a great way to connect with the community and make a real difference to someone's life at the same time."
The volunteer drivers are paid 45p a mile to cover fuel costs and can volunteer as little as once a month. It is a win-win situation for everyone with volunteers having petrol costs covered for journeys they could already be making.
If you like the sound of becoming part of a community of like-minded people, focused on giving back, then get in touch with Frome Community Cars by calling 07596 591391 or emailing fromecommunitycars@gmail.com