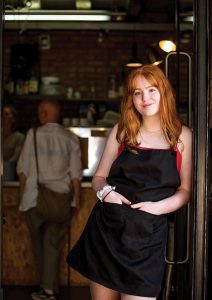 Frome Town Council is holding an Apprenticeship Conference at Frome Town Hall on 19th July that will offer attendees advice on how to start up their own schemes, take advantage of available resources and promote opportunities to the local community.
The conference is open to all organisations and people interested in beginning an apprenticeship and is intended to be an informative and thought-provoking event for those considering becoming an apprentice and those hoping to offer the opportunity for local young people.
Councillor, Jean Boulton said, 'Apprenticeships are a great benefit for both the young people taking part and the businesses offering them. This conference is a chance for people to ask the questions that are important to them and gain practical advice about what steps to take to make the most out of available opportunities.'
As part of the conference Grant Thornton LLP will explain what the Apprenticeship Levy is and how it can be used effectively by the small to medium sized business of Frome.
The event will also feature a packed panel of representatives from UWE Bristol, Somerset Skills and Learning and A J Reynolds who will provide insight into the wide range of courses prospective apprentices can sign up to and offer real examples of how a local business can make the most of a well-run scheme.
Apprenticeships are appealing route for young people who are looking to get hands on experience and develop skills for a specific career. While employing an apprentice enables businesses to fill skill gaps within their workforce as well as increasing productivity, improving business performance and encouraging a committed and knowledgeable workforce.
The Apprenticeship Conference will be held at Frome Town Hall from 6pm – 8.30pm and will include light refreshments. It is FREE however advance booking is essential via http://buytickets.at/frometowncouncil/176856.
Please contact Charlie Orr via orrc@frometowncouncil.gov.uk for further information.