Fair Frome organise Christmas gift parcels for people in need in Frome and nearby villages, anyone having a Universal Credit application processed now will get no money until after Christmas – a tough time will be experienced by many local people over the next few weeks. The charity is  now collecting the following items:
Mince Pies, Christmas Puddings
Tinned Fruit
Tinned Custard
Tinned Salmon
Tinned Ham
Pringles
Pots of Cheese biscuits
Chocolates for adults/ children
Biscuits, assorted, chocolate, shortbread
Christmas Crackers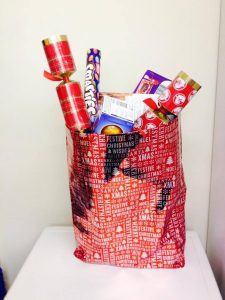 Donations gratefully received by 10 December please, to enable volunteers to pack bags and distribute.
There are food collection boxes in ASDA, Sainsbury's, Frome Funeral Care at Badcox, Barnardo's, Frome Whole Foods, Westway Co-op, and Tesco Express.
Many thanks to everyone for all support given to Fair Frome.