Today is the final day of free car parking at the Mendip owned car parks across town.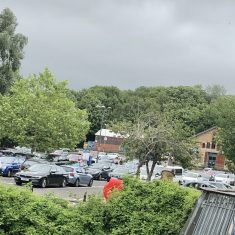 As of tomorrow, Friday 7th August, parking charges will recommence, but not for NHS, health & social care staff, and critical care volunteers – key health workers, who display permits provided by their NHS Trust, will be able to continue to park for free.
Mayor of Frome, Anita Collier, said: "We appreciated Mendip's support with the free car parking, especially as lockdown eased and the town's retailers and hospitality opened up.  We have asked Mendip to extend the free car parking until the end of August to encourage visitors and shoppers while the Market Place improvements are finalised but Mendip will be re-introducing charges to all car parks across the district. We are still in discussions with them and in the meantime encourage residents of Frome to continue to visit to the town centre to support our local businesses".
Mendip have informed Frome Town Council that the tariffs will remain at 2019 levels and will not increase with inflation. Also, the free evening parking in council car parks will continue.
Those using Mendip's car parks across Frome are encouraged to pay via the PayByPhone App, which is a touchless system where you can make instant payments using your own mobile phone.
For more information about parking at Mendip, plus exact car park locations, tariffs and number of spaces available visit: Pay & Display Car Parks in Mendip or contact their Customer Services on 0300 303 8588.
Published 6th August 2020