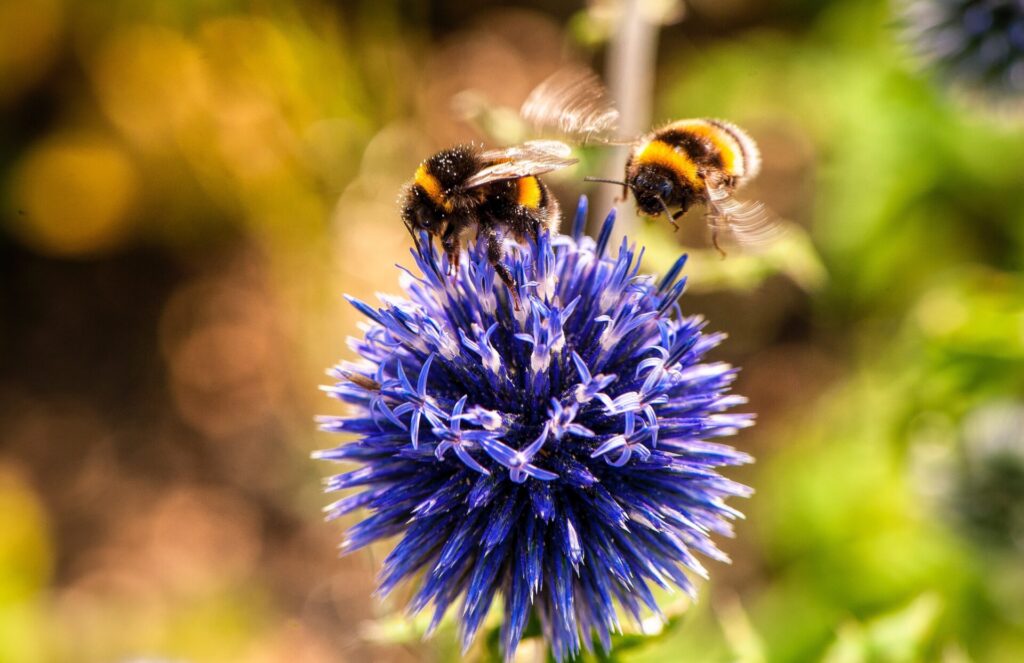 With over 1200 observations logged across Frome, the Community Wildlife Mapping Project has been off to a flying start. To build on this buzz, Frome Town Council are holding a series of fun summer activities to learn more about local wildlife and how important and enjoyable supporting biodiversity can be.
First up: Rodden Meadow for the Big Butterfly Count and Wildlife Mapping event. Here you will learn some easy ways you can help pollinating insects and how you can submit your final readings to 2022's Big Butterfly Count. From 11am on Tuesday 2nd August, test your green fingers to find out how we can all make our gardens friendlier to smaller creatures.
Come Dine With Bee, is a pollinator-themed picnic on the Old Showfield. From 11.30am on Thursday 18th August people will gather for a lunch with a twist – only comprising of foods that exist only because of pollinating insects. Connecting our food to our natural world helps us better understand how we can help. Bring your own food, and tell us about your research.
And finally, to round off the month, join a froggy investigation into pondlife. They will be teaching you how to pond-dip whilst learning about the amphibians and insects lurking in the water. Meet up at the Roundhouse on Monday 22nd August and/or Thursday 25th August.
Mayor Sara Butler said: "After so many brilliant submissions from community members to our brilliant wildlife count, we wanted to give something back. These three wonderful sessions in combination will give people in Frome the chance to learn more about our insect life, as well as develop new skills in pond dipping and making green spaces wildlife-friendly. And as always, keep contributing to the wildlife mapping project where you can!"
For more information about the Community Wildlife Mapping Project, visit www.frometowncouncil.gov.uk/wild-about-frome. To book your free place on the summer wildlife sessions, please visit: https://buytickets.at/frometowncouncil/725098.