The old social services building, recently purchased by Frome Town Council, on Christchurch Street West, needs a name and Frome Town Council need you to help them name it!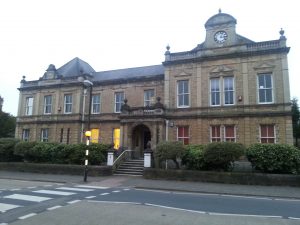 Do you have any suggestions for the name of Christchurch Street? This new building will serve as a vital community space serving the needs of the people in Frome and so it's up to you to decide what it should be called. Frome Town Council is launching a naming competition next week and is looking to shortlist three names in January, which will go the Full Town Council Meeting on the 7th January, where the final name will be selected.
The new name will help shape the buildings identity, one fit for purpose, and one, which encapsulates the needs of the wider Frome community, helping community members to better access to information and services available to them.
There are lots of ways you can tell us your ideas … Send us a message on Facebook, put your suggestion (and name and address of course) on a postcard and post to 5 Palmer Street, Frome, BA11 1DS or send us an email marked 'Building Name' to hellardk@frometowncouncil.gov.uk.