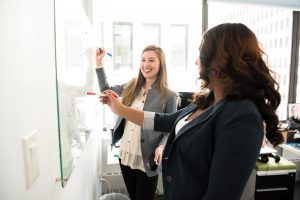 The next Business Breakfast will delve into the world of apprenticeships and work readiness in order to increase your organisations productivity and grow a motivated, skilled and qualified workforce.
Taking place at 7am on 8th May, attendees will be joined by Dave West from Somerset Skills & Learning who will outline the many benefits that apprenticeships can bring, from up-skilling current employees to introducing new talents and diversity into your team.
This will be followed by a discussion on how businesses can work with colleges and schools in Frome to help prepare students for employment.
The event costs £10 per person, is being held at Somerset Skills & Learning Centre in Saxonvale and will begin with a delicious cooked breakfast. There will be opportunities to meet and discuss the ideas raised with other delegates so is a great networking opportunity.
Anyone interested in attending is encouraged to book early to avoid disappointment, please do so here.
Dietary options are available upon request, prior to the event. For more information please contact whitakerv@frometowncouncil.gov.uk
Published 17/04/2019