Following her successful budgeting in a crisis webinar last week (you can download the video and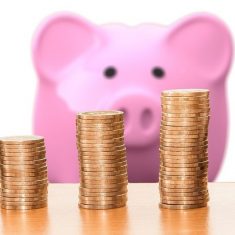 slides here), Cllr Anne Hills is back with her 'bitesized budgeting'; this time offering guidance on where you can find help with personal housing costs during the pandemic.
Mortgage
If you are struggling because of the Covid-19 virus, you can request a 3 month payment holiday.  You will still be charged interest though, this will be added to the total cost and factored into repayments when you start making them again.
Mortgage holidays must be agreed with your lender, don't just stop you direct debit or standing order. If you simply stop your payments without warning, this will be recorded as a late payment, which will not only put you into arrears but will also likely affect your credit file. Even if it's a struggle, make sure you keep paying until you can agree the holiday.
To apply, you'll need to be up to date with all your mortgage payments. If you are already in mortgage arrears or financial difficulties, lenders may offer you other options, but you are unlikely to be offered a mortgage holiday.
Your credit score will be protected when you have a payment holiday in place. It will be invisible on your credit report, protecting your payment history.
New mortgages and remortgages are harder to get, partly because the valuation visit to the property has been difficult to arrange under social distancing rules. This might ease in the coming weeks.
Council Tax
If you're struggling to pay your council tax you are able to request that your bill is split over 12 months rather than 10, just email: mendipcounciltax@secure.capita.co.uk or  call 0300 303 8588.
If you require additional help with your council tax, you may be entitled to council tax hardship payments. These are means tested payments and will only be considered for people already in receipt of council tax support.
Renters
There is a complete ban on evictions while the national emergency is taking place.
Home Insurance
The Financial Conduct Authority has introduced measures to help insurance customers who are struggling because of the coronavirus pandemic. Insurers will need to assess whether they can change what's covered to offer customers lower premiums. Insurers are also expected to offer customers payment holidays of up to three months.  They will waive admin fees and cancellation fees.
Published 20th May 2020