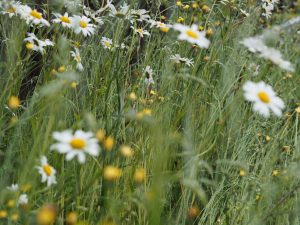 Across Frome signs are popping up to show residents which areas are being kept wild as a haven for bees and butterflies.
The town has lots of different green spaces from parks and play areas to riverside meadows, and to help encourage biodiversity Frome Town Council have introduced Wild about Frome. The initiative means that certain spots are left to grow in order to create a variety of different and complementary habitats to support wildlife and plant life.
You'll be able to tell where the designated spots are by keeping any eye out for the Wild about Frome signs. If there are any areas local residents would like to see added to the list, please get in touch with the town council.
Letting Frome get a bit wild means that there's lots of interesting wildlife around and about. So if you spot some exciting and rare wildlife get involved in 'Spotted Frome' by sending photos and details, including where and when, to info@frometowncouncil.gov.uk.
To find out more about Wild about Frome go to www.frometowncouncil.gov.uk/wild-about-frome
Published 28/06/2019