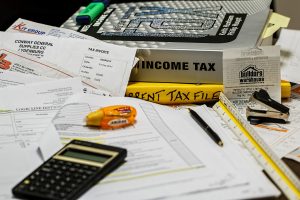 If you've got questions about tax that have been giving you sleepless nights this month's Discuss & Do is sure to give you the answers you need.
Taking place at the HUBnub Centre on 27 November at 6pm the group session will offer local businesses the chance to ask experienced, professionals their burning questions.
Councillor Shelia Gore said, "When you are running a business the last thing you want to think about is a tax return it can feel overwhelming, scary and confusing. But it is so important, which is why it is the focus for this month's Discuss & Do."
Attendees can ask experts from Burton Sweet, Williams Harris, Linham Bookkeeping and Biznus Payroll who will be on hand to make sure you are in the best possible position and put your mind at rest about any worries you have.
It will all be covered, from Personal Income Tax and Corporation Tax to VAT and Payroll. They'll share popular tips and tricks and help you to answer the all important question – 'am I paying too much tax?'.
It is completely free to attend and often gets booked up fast so make sure you register via the following link:http://buytickets.at/frometowncouncil/148508
The Discuss and Do events are organised by Frome and District Chamber of Commerce, Frome Town Council and supported by Enterprise Mendip and are open for all local businesses, charities, and social enterprises.
If you would like to find out more please email Vivienne Whitaker at Frome Town Council at whitakerv@frometowncouncil.gov.uk.