The information in this article was provided by Frome Society for Local Study and Frome and District Civic Society
On Friday the 27th October, a plaque was unveiled at Merchants Barton, Frome  to commemorate the life and work of Alice Seeley, Lady Harris (1870 – 1970), a former resident of Frome and first centenarian of the Society. She and her husband, (Sir) John Hobbis Harris were Baptist missionaries in the Congo Free State. Many graphic lectures in Europe and USA by Alice and John accompanied by her early black and white photographs of atrocities by soldiers and overseers in the rubber plantations, led to King Leopold II of the Belgians ceding ownership of the Congo to Belgium in 1908. The plaque can be found between Saxonvale and the Silk Mill.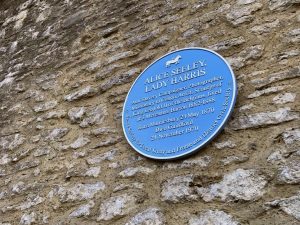 Alice Seeley was born in Malmesbury on 24 May 1870 to Caroline and Alfred Seeley. The family moved to Frome when he became manager of the Silk Mill of Thompson and Le Gros. They lived close to the mill in Merchants Barton where Alice spent her teenage years. She trained for the Civil Service in London and attended missionary classes where she met her future husband John Hobbis Harris. They were married in 1898 and spent their honeymoon on board the SS Cameron, a three month journey to the Congo Free State where they were posted as missionaries. The Free State was the personal fiefdom of Leopold II King of the Belgians, a cousin of Queen Victoria.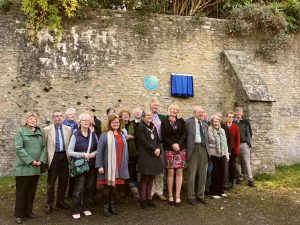 They soon found that the natives were beaten and tortured by soldiers and overseers if 'they had not produced enough rubber in a day'. Their children had hands and feet amputated and their wives were raped. Alice Harris realised that only photographs of these horrors would be believed, so she used her box camera to take hundreds of pictures of these atrocities; she had the photographic plates shipped back to England.
John and Alice returned to England in 1902 and contacted ED Morel of the Congo Reform Association to help publicise these human rights abuses. They gave hundreds of lectures in the UK, USA and continental Europe, all illustrated by Alice's damning photographs. Pressure was brought to bear on King Leopold and he ceded ownership of the Congo to Belgium in 1908. Later Alice and John returned to the Congo and found that there had been a real improvement in the treatment of the natives.
They became Joint Secretaries of the Congo Reform Association and later John became Secretary of the Anti-Slavery Society and a Liberal MP for which he was knighted. However, it was due to the proof shown by Alice's photographs that Leopold was forced to give up his personal ownership of the largest state in central Africa.
Subsequently, John and Alice retired to Frome where they lived at Stonelands in Bath Road;  John died there in 1940.
Lady Alice was a member of the Frome Society; she died at Guilford in 1970.