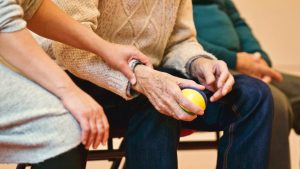 Frome Town Council has responded to a health and wellbeing consultation from the Somerset Health and Wellbeing Board which aims to improve the lives of everyone living in Somerset.
The Improving Lives consultation invites local people, organisations and communities to have their say on the draft strategy before it's finally agreed. The top priorities identified consider current needs of local people and where they think joint working could make the biggest difference.
Councillor Ali Barclay said, "This consultation gives everyone the opportunity to feed into how the Health and Wellbeing Board will work together to improve the lives of residents over the next ten years. We agree with the overall vision but are asking for more details about how these will be achieved and have encouraged more local engagement."
You can read the detailed response from Frome Town Council here or comment on the strategy yourself by completing a short questionnaire, which is available here. The consultation closes on Friday 17th August and is available in different formats if required by contacting publichealth@somerset.gov.uk  or 01823 357266.