As we are now all following the Government's latest advice of staying home and social distancing, it's been wonderful to see the community of Frome pull together. We have been working hard on a Town wide response with a network of organisations; Mendip Health Connections, Fair Frome, Active and In Touch and Frome Community Drivers, alongside the community to ensure that whilst we are all staying home, people have access to support.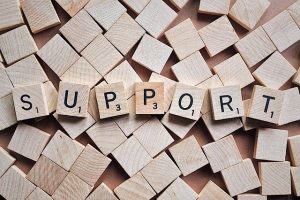 We know that the Government's guidelines have had a big impact on community groups and provide more challenges on how you can deliver your services to your community. Has the new advice changed your delivery? Have you seen further demand? Have you been able to adapt or create new ways to support your beneficiaries?
We'd love to hear what you have been doing, our liaison at Frome Town Council is Kate Hellard, please do contact her via email especially if you have encountered any issues that you may need help or support with.
We're seeing every day that our communities are full of generous people and SPARK Somerset are working with local groups and organisations to coordinate offers of support. If your community group is able to, SPARK are asking you to sign up to their network of support to show what is available, details can be found on their Corona Helpers page. Frome Town Council is already listed so it would be great if you could join us.
Additionally, our register of volunteers in Frome has over 200 kind individuals ready and willing to help, but we know that not everyone can help all the time, especially as some may need to fully self-isolate themselves so please do sign up to our online register if you or your volunteers can help.
Please do continue to encourage your supporters and members to check in on their neighbours, we have seen over the past week what a lifeline that can be to the more vulnerable in our community.
And above all, please remember to stay home, stay safe and stay connected.
Published 2nd April 2020