A comprehensive and unique programme of business discussions and workshops exploring and sharing information, skills and tools. These free events are aimed at helping local enterprises to develop, prosper and support each other. They are from lived examples by real businesses in town, and the forum encourages discussion and engagement on all levels. This is a chance for us to collaborate, share our experiences and work together to build stronger, healthier organisations and a vibrant business community.
Organised by Frome and District Chamber of Commerce, Frome Town Council and supported by Enterprise Mendip, Discuss & Do is a free and unique programme of events in business administration to support local enterprises.
Discuss & Do will be organised at different venues around town, running from 6pm to 7.30pm on the 4th Tuesday of the month.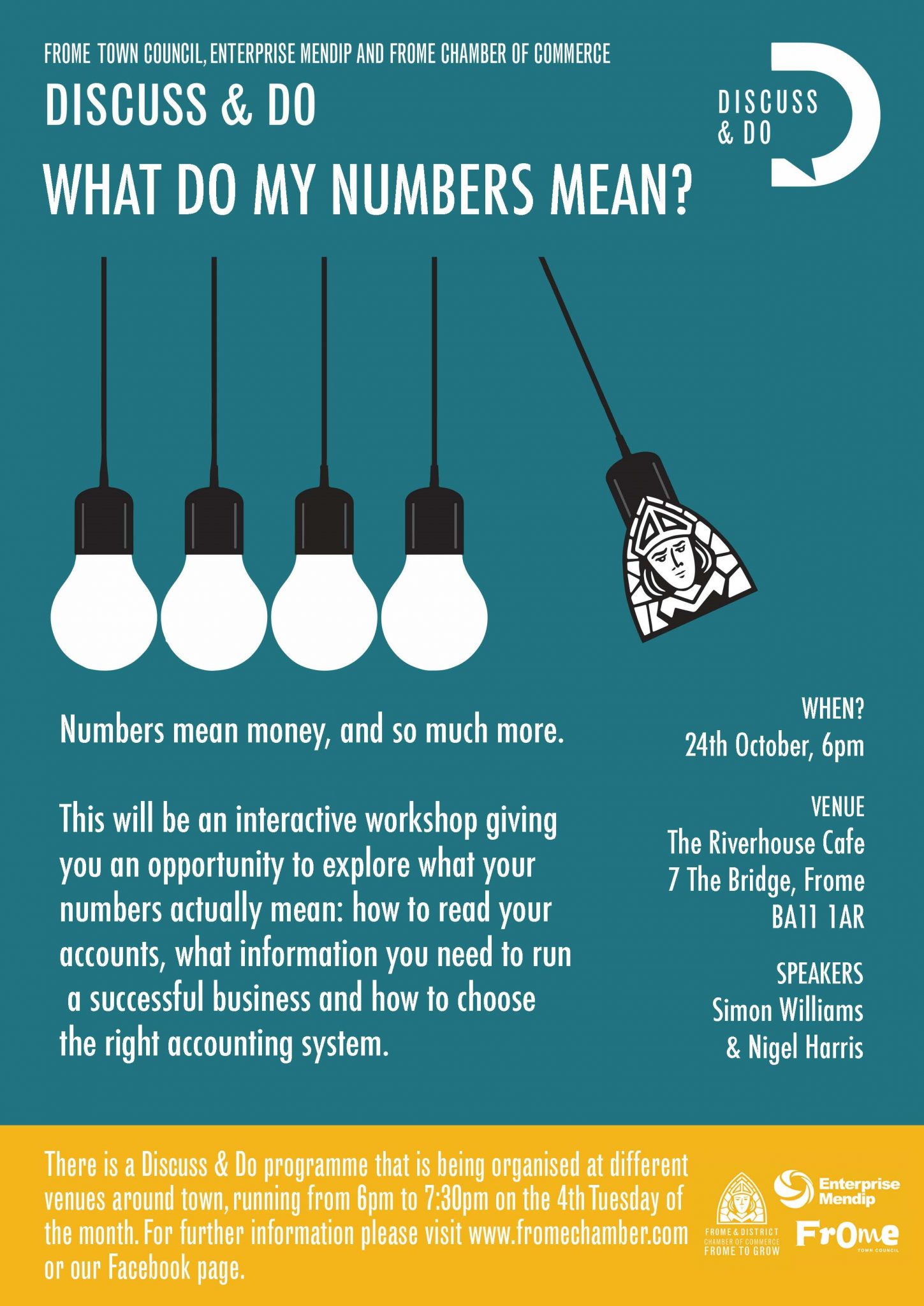 24th October, 6pm – What do my numbers mean?
The River House
Numbers mean money and so much more. This will be an interactive workshop giving you an opportunity to explore what your numbers actually mean: How to read your accounts; what information you need to run a successful business; how to choose the right accounting system.
It will be a practical evening, with opportunities to discuss different taxes, cloud accounting, raising money and more, with local experts.
Discuss & Do is a free event but registration is essential via the following link, Get Tickets.
Upcoming Events
28th November, 6pm – It's all about people
Getting the best from staff, customers, suppliers and other key relationships comes down, in the end, to your skill in managing people. We will cover three key aspects of 'people skills': clarity, empathy and managing emotions.
You will explore and practice how to communicate clearly, develop listening skills and manage emotions, yours and theirs.