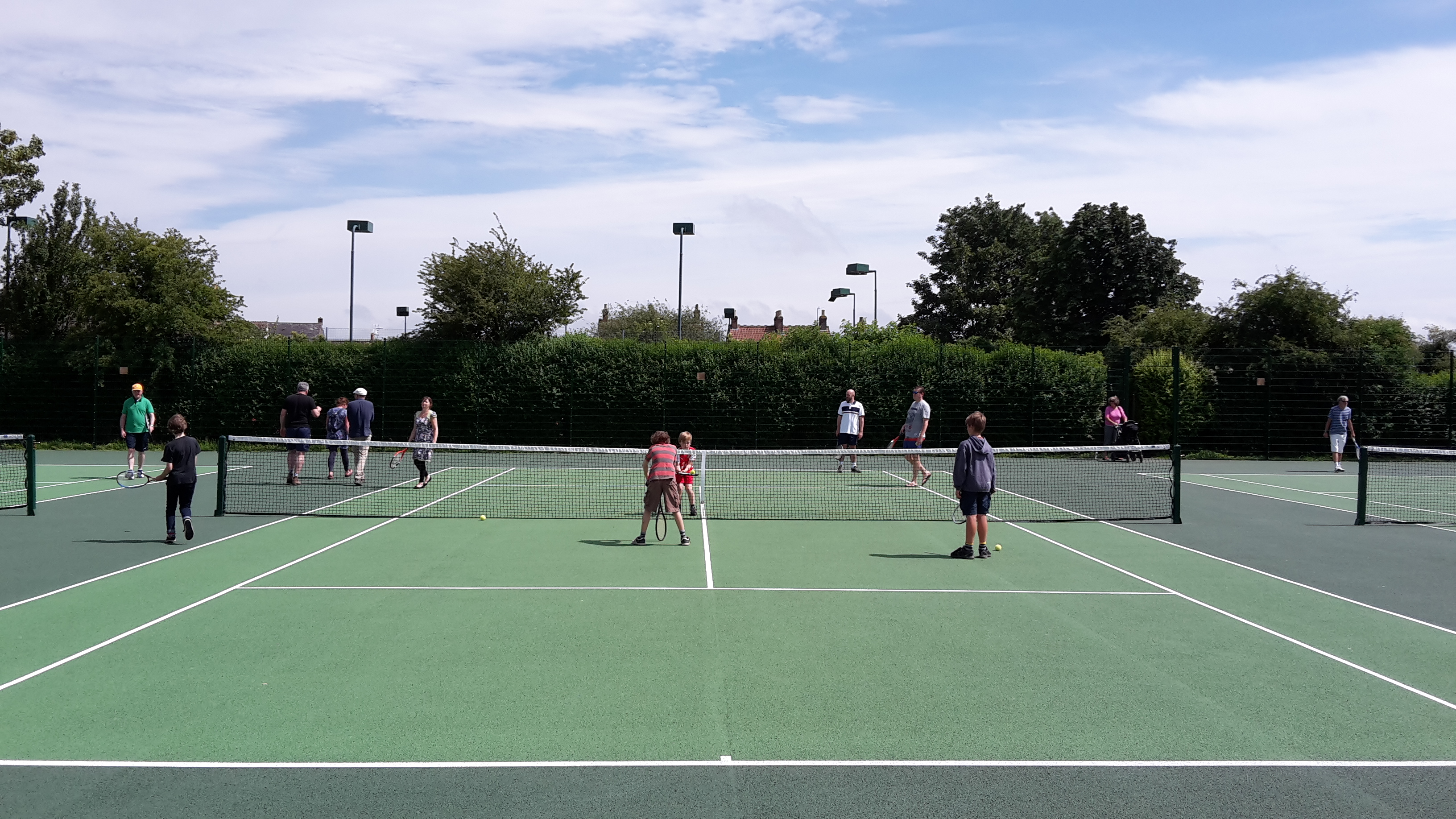 Anyone for tennis?
Working in partnership with Frome Selwood Tennis Club, three brand new tennis courts were opened on the Mary Baily Playing Field in spring 2016.
Free hours in the summer
We're also delighted that we've been able to work with the tennis club so the courts are available for free during May's half-term and during the main summer holidays.
Outside of the free hours, courts cost £5 per hour per court to book – and you can book here
Alternatively, call in to Frome Town Hall at the bottom of Park Road to book in person.
In order to book a court (including a free court) you'll need to create a Clubspark account. After this the free hours show as free – and you won't be charged for your booking. You can book up to 12 days beforehand.
NB. The courts are shared by the town and the tennis club. This means that the club has standing bookings some of the time; you'll notice these are blocked out by the booking system. We'll be reviewing this on a regular basis to make sure the balance is right for everyone – so let us know what you think.
Useful links
Find out more about the tennis club
Last updated 18 May 2017