Hire our rooms for meetings and events
Frome Town Hall strives to be a community space, with rooms available to hire for meetings, conferences and events. The Council Chamber, our multiuse meeting room and desk space are all available for hire and we can provide refreshments and business facilities by arrangement.
Community groups will be entitled to a one third reduction in card rates so come and see how our friendly team can help make your event run smoothly.
For information on travelling to and from Frome, please visit our Public Transport page.
Rate Card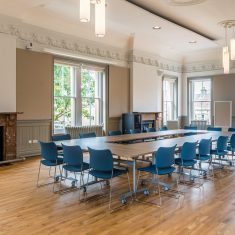 Council Chamber
Weekday Sessions – £140
Weekend Session – £210
Hourly Rate from £45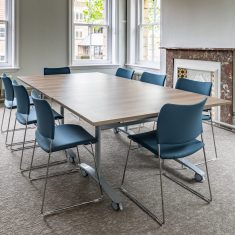 Multiuse Room
Weekday Session – £45
Weekend Session – £70
Hourly Rate from £15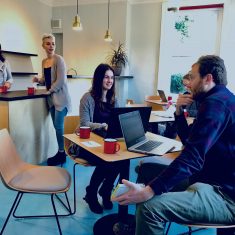 Our sessions run from 9am-1.30pm, 1.30pm-6pm, 6pm-10.30pm
Visiting Frome Town Hall (PDF, 419KB)
Town Hall Business rate card (Doc, 416KB)
Terms and conditions for hire (PDF, 58.5KB)
All prices are subject to VAT
To discuss your requirements for room hire including community rates, refreshments and equipment please get in touch by emailing info@frometowncouncil.gov.uk, calling 01373 465757 or coming in for a chat.
Exhibition Board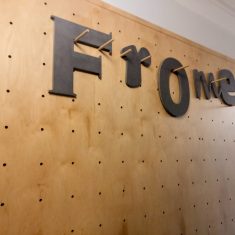 Frome Town Council keeps a rolling series of exhibitions on this board relating to community, organisational and commercial topics in Frome. Anyone can come in and view the display.
If you would like to use this space, either as a community group, a local organisation or a community artist, contact us by email.
The board space is approximately 1m x 6m