It is with regret that due to limited uptake the decision  has been taken to cancel this year's International Women's Day event at the Cheese and Grain this Saturday (7th).
Not all is lost as the amazing Women over 50 film festival will now take place on Friday 10th July as part of the Frome Festival.
Please contact the Cheese and Grain directly if you have purchased a ticket for a refund (01373 45520).
———————————————————————————————————-
A special Women's Day event supporting and empowering the women of Frome is taking place at the Cheese & Grain on Saturday 7th March 9:15am – 4pm.
The exciting line up of special guest speakers, panel discussion and taster workshops can be seen below or you can you can download the programme here .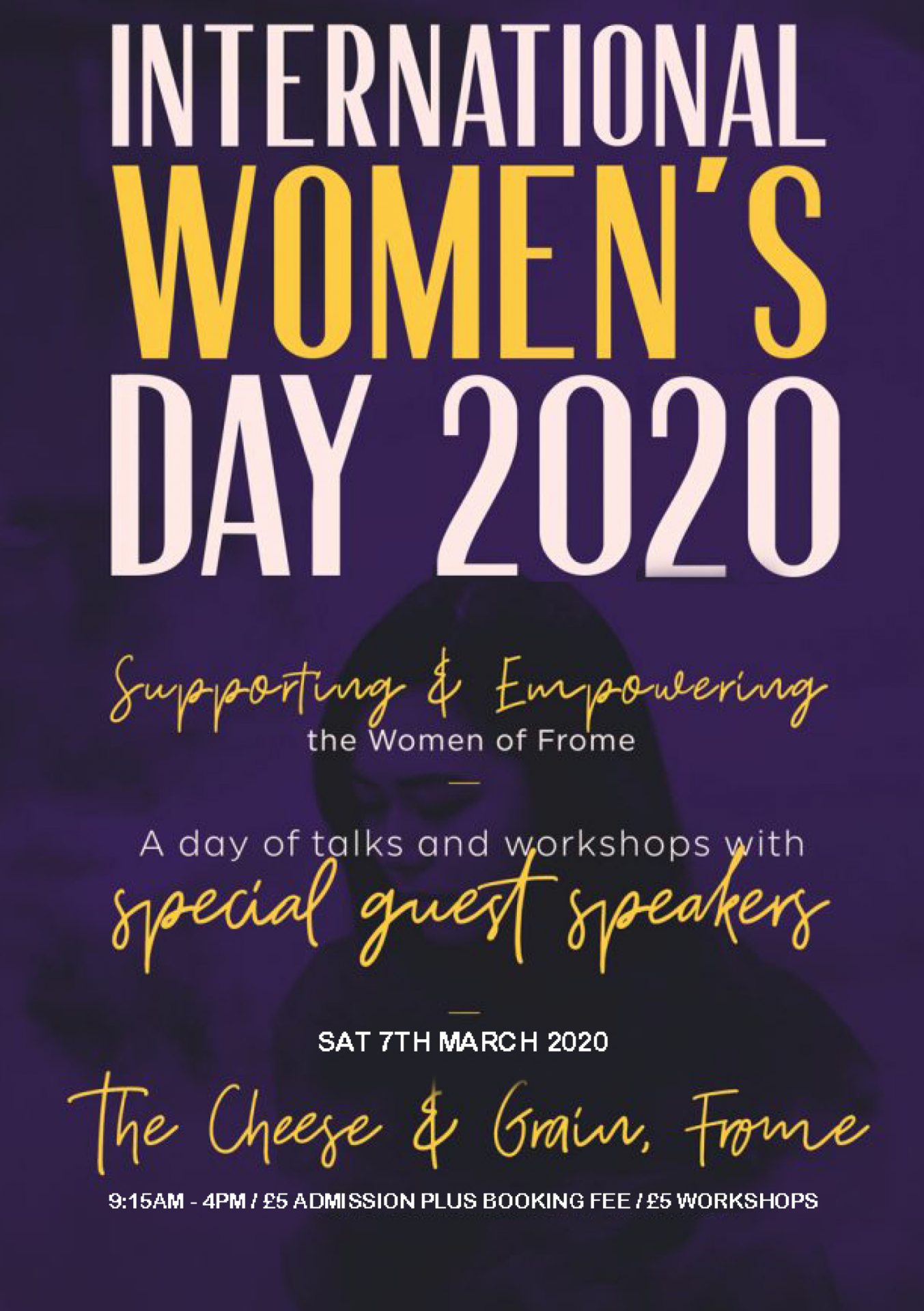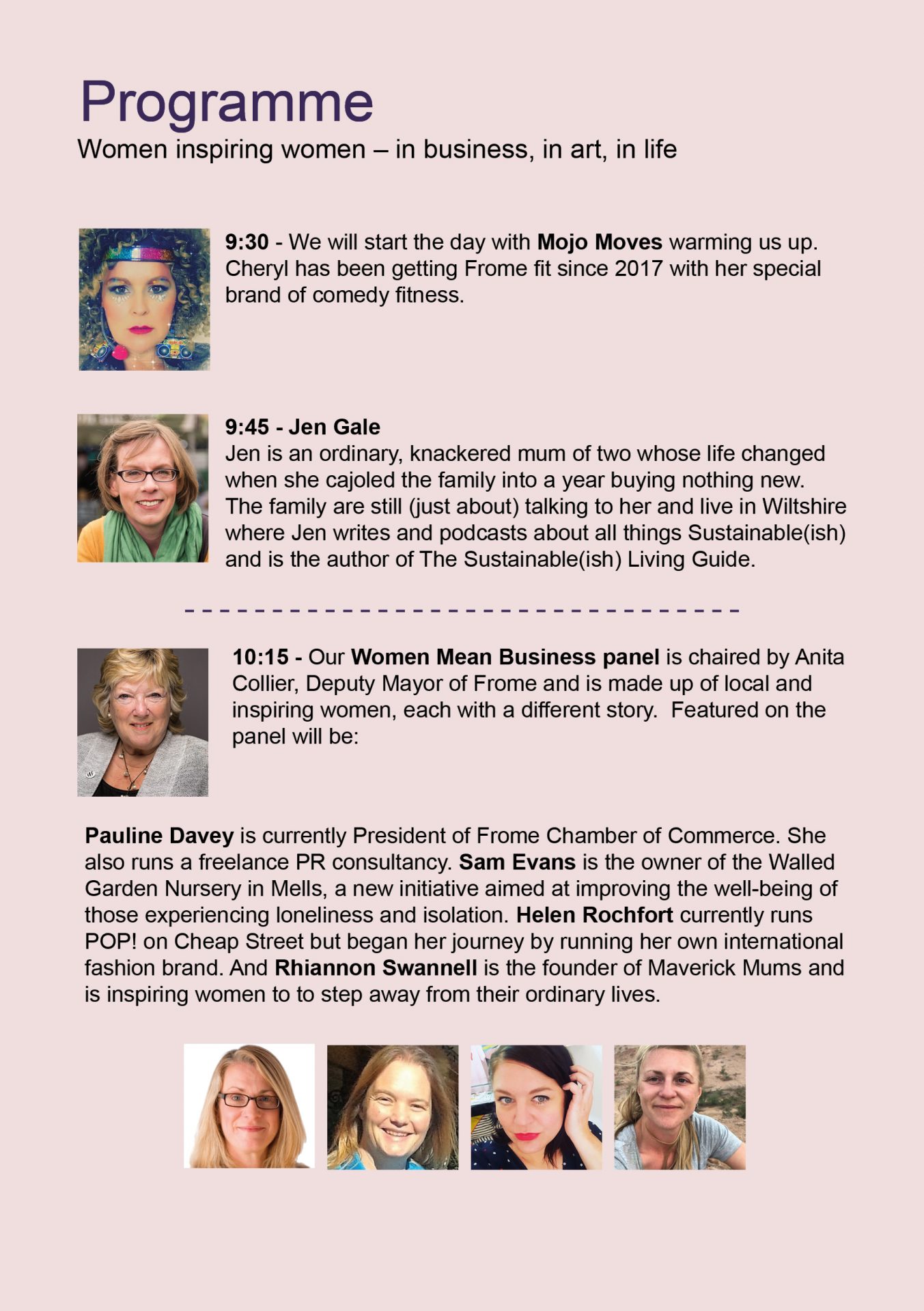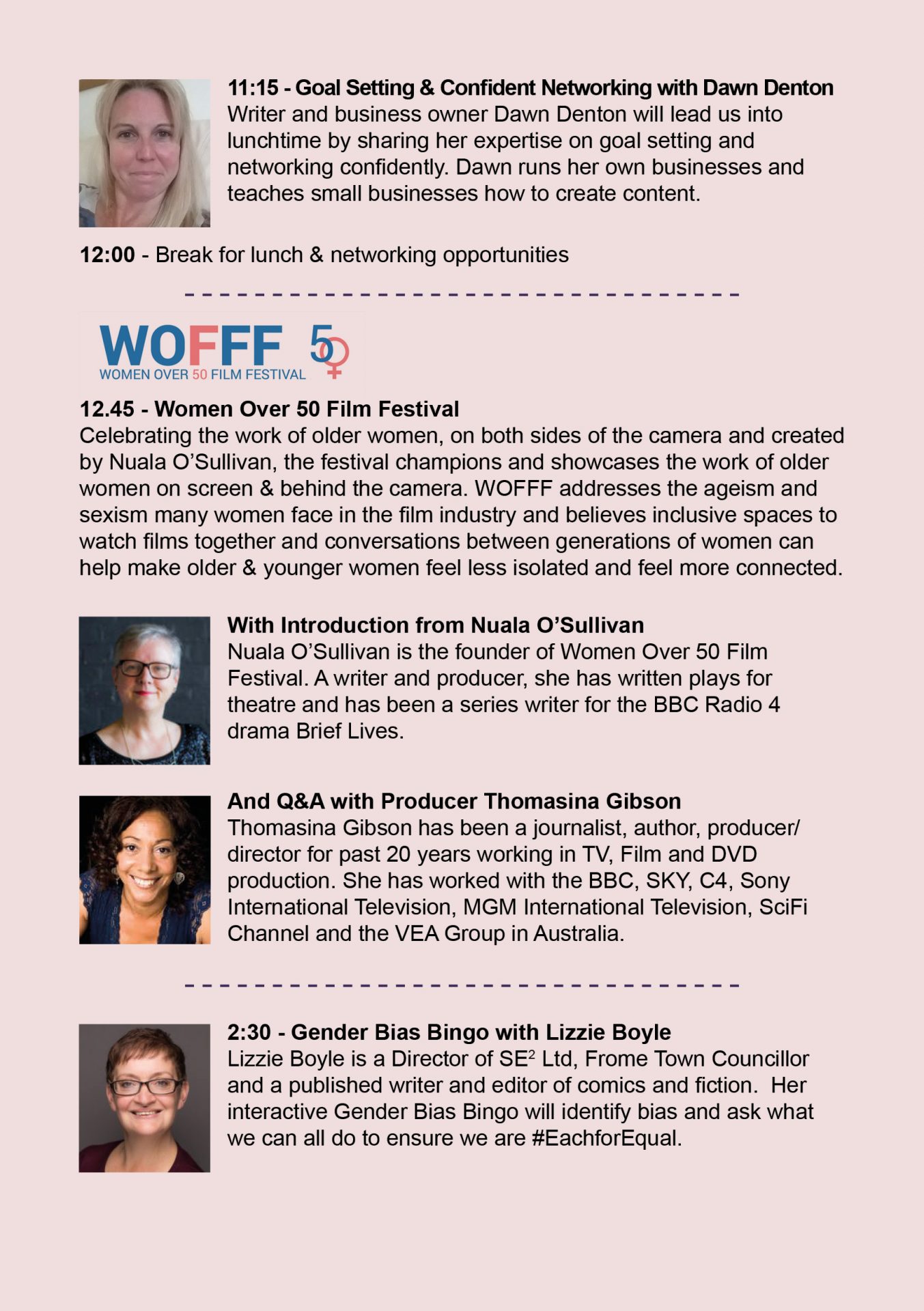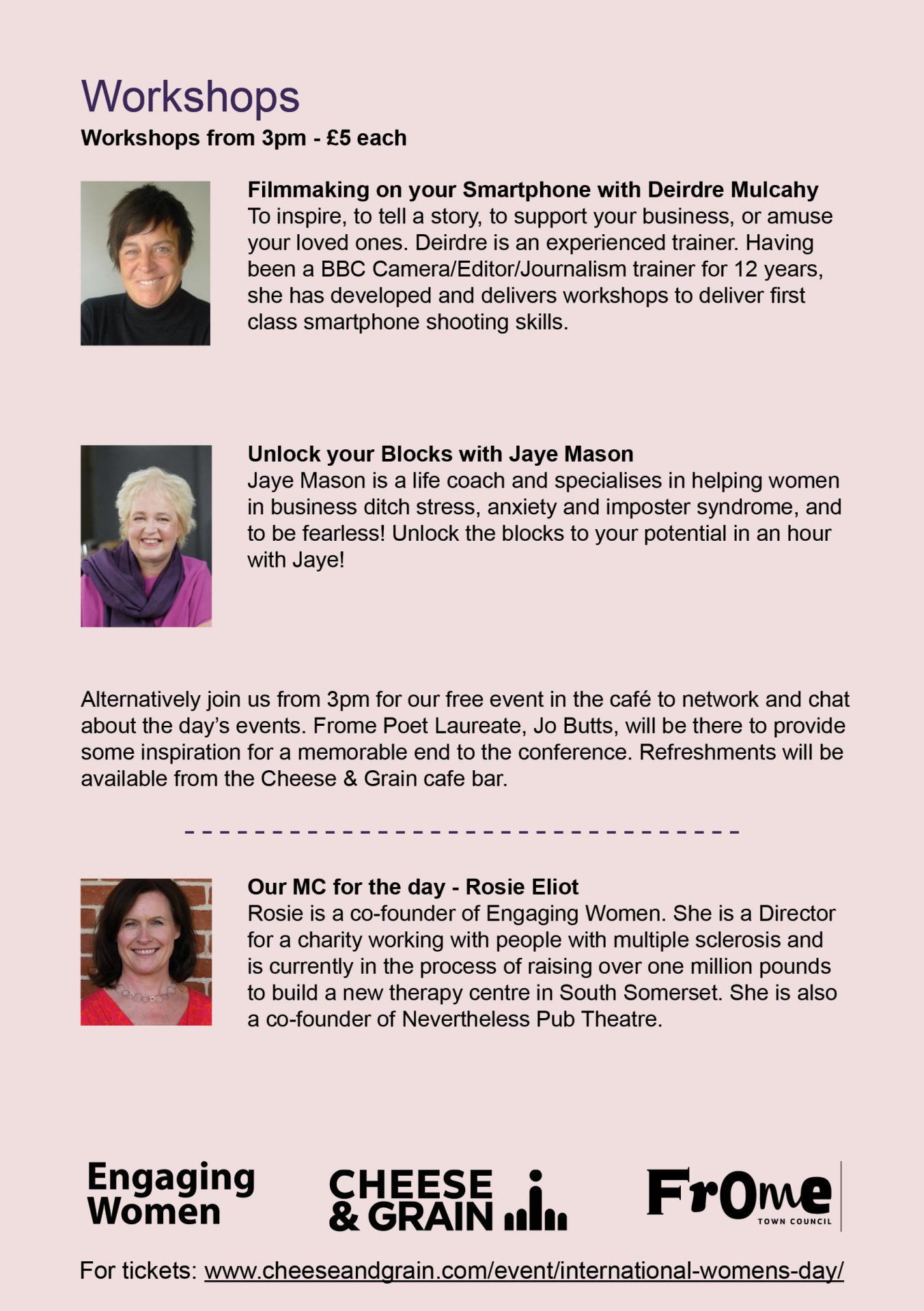 Updated 3/3/20