This is Jo with our latest Wild Bunch Column.
It might not feel like just yet, but spring is just around the corner. One of the first indicators of spring is often the sudden appearance of frogs and toads, with the first sightings of spawn often as early as January. It all happens very quickly and it's something us wildlife friendly gardeners always look forward to.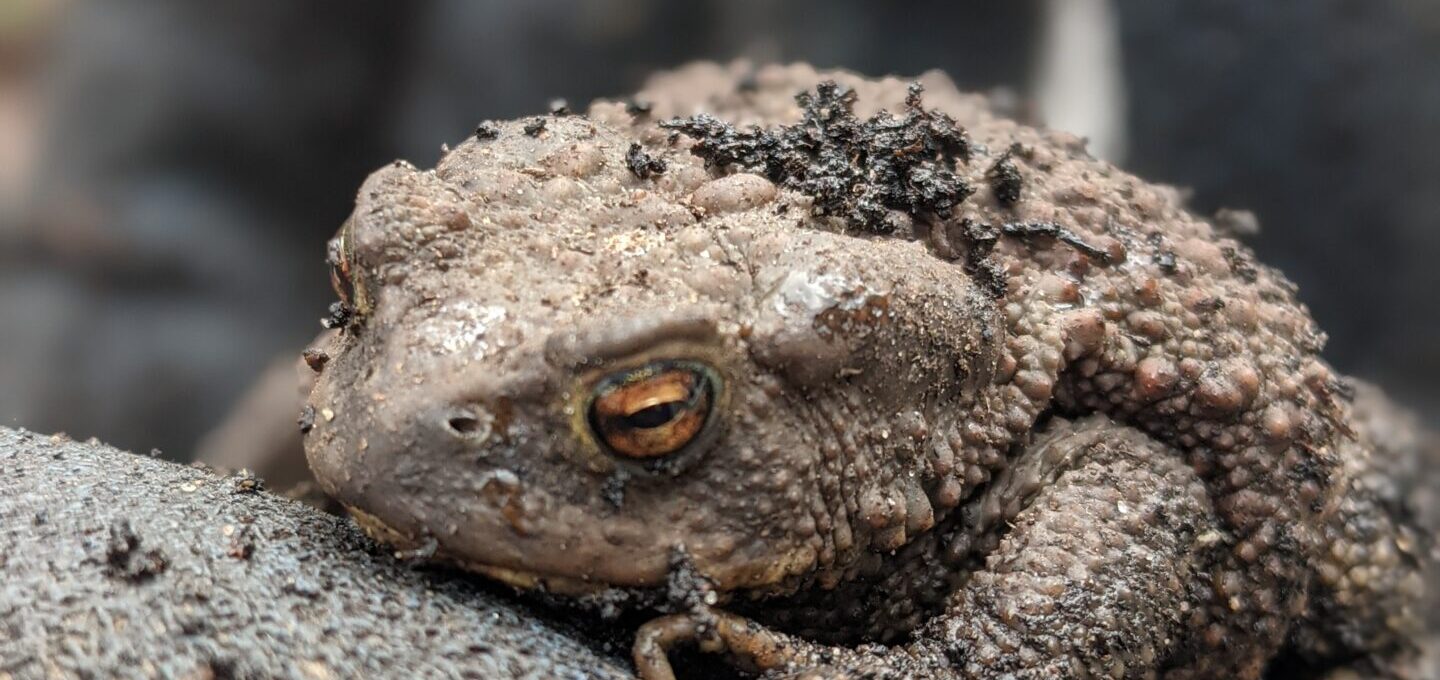 Frogs and toads typically spawn from January to March and their spawning can be a good indication of where good quality water bodies such as ponds are, and the quality of surrounding habitats. This is why Somerset Wildlife Trust and Somerset Environmental Record are running a spawn count to collect important data on the location of breeding frogs and toads across the county from 1st January 1st to 31st March. They're asking us to record any sightings of both toad and frog spawn in our garden ponds, local community ponds, and any other ponds we come across on your adventures in town and in the countryside.
According to Frome's own Community Wildlife Mapping project (which is accessible via the digital platform iNaturalist) no sightings of frog or toad spawn in Frome have been recorded yet this year. Can you be the first lucky observer?
To take part in the count simply download iNaturalist app to your phone and search for Somerset Toad & Spawn count in the 'projects' sections, or download a free information pack from the Somerset Wildlife website. All sightings of spawn will also contribute to our own Frome Community Wildlife Mapping project which helps us monitor biodiversity in and across the town.
If you are interested in helping amphibians further, why not help loved up toads cross their road safely? Each year thousands of toads migrate back to their ancestral breeding ponds. They follow the same route, regardless of what gets in their way, which often leads to them crossing roads. The 'Toads on Roads' project registers these sites as 'migratory crossings' and helps coordinate local toad patrols where volunteers ensure toads cross roads safely, often by giving them a lift across in a bucket. To find out more on how to join a local toad patrol please visit their website.
Finally, to let you know we have some half term fun on 16th February – come and build a bird box with the Wild Bunch team. We will be using pre-cut kits that make it easy to assemble a box suitable for tits or robins. Please book a space here.

If you can't make that then please visit our page for more information and events.