Frome College's musical talent filled the air last Saturday at Frome Busks. Taking place at eight stations across the town centre passers-by were hugely impressed by both the artistic creativity of the performances and the confidence of the young musicians.
Supported by Frome Town Council the performers played across the different sites; the quieter locations such as the Valentine Lamp presented a beautiful setting for acoustic performances and the Boyle Cross provided a vibrant stage for the amps to be turned up! One shopper outside the Cheese & Grain said she'd "just popped down for a coffee and stayed for the whole event."
Head of Music at Frome College Josh Hampson said: "The performers and tech team did brilliantly and raised a whopping £550 over the course of 3 hours. It was great to see the performers enjoy themselves and the town centre come alive with their creativity."
Frome Town Council's Community Projects Officer, Vivienne Whitaker said: "The sun wasn't the only thing that shone, the quality of the performers was outstanding and there was an excellent mix of well-known songs and original songs. The town was buzzing, and we can't wait to support next year's event."
The performers were jubilant from the experience and enjoyed an after-party jam at 23 Bath Street, where all acts got to play one of the favourite songs while enjoying pizza.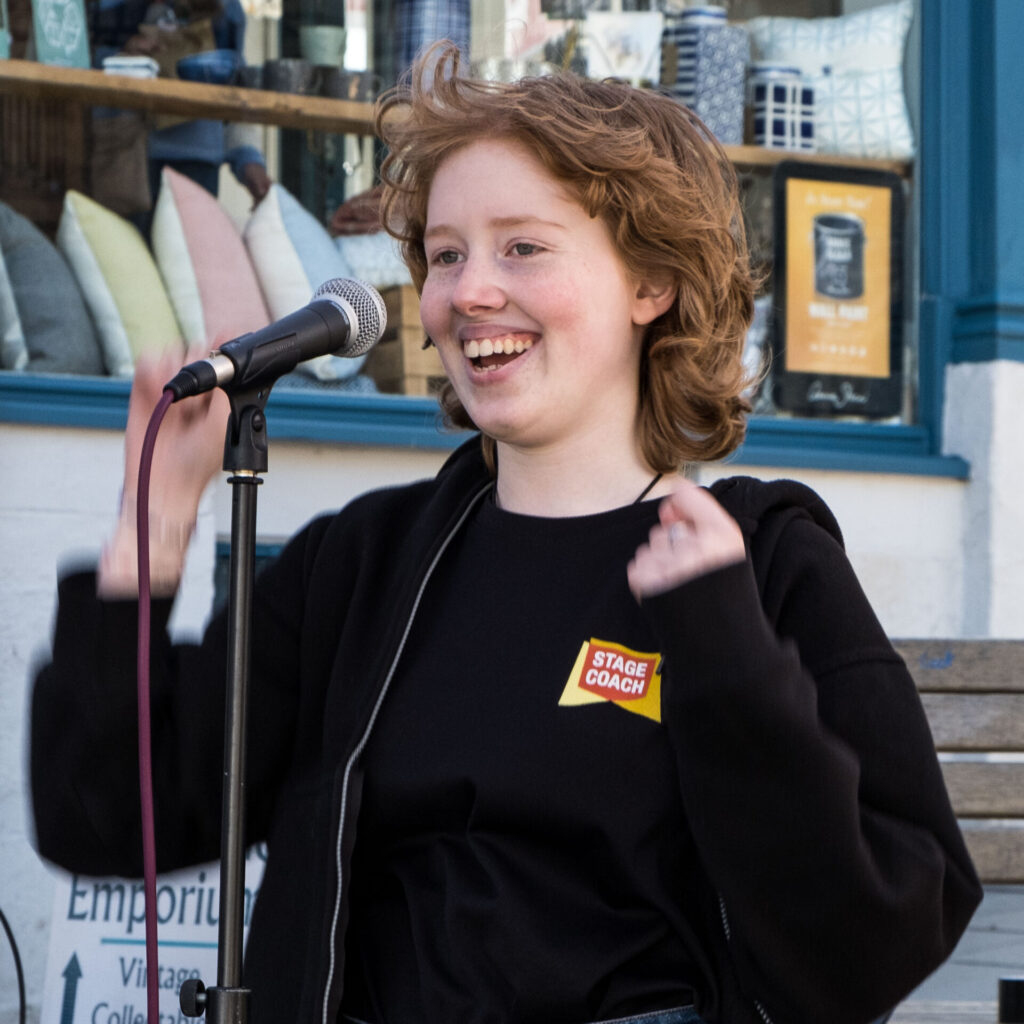 📷 Mark Brookes