The temporary post office at Westway will close on Friday 9th September at 3.30pm following the resignation of the Postmaster.
Frome Town Council are working with the Post Office to help ensure a further branch is available to residents in Frome and are committed to restoring services in the area as soon as possible. They are welcoming applications from potential retail partners interested in running a branch in the area.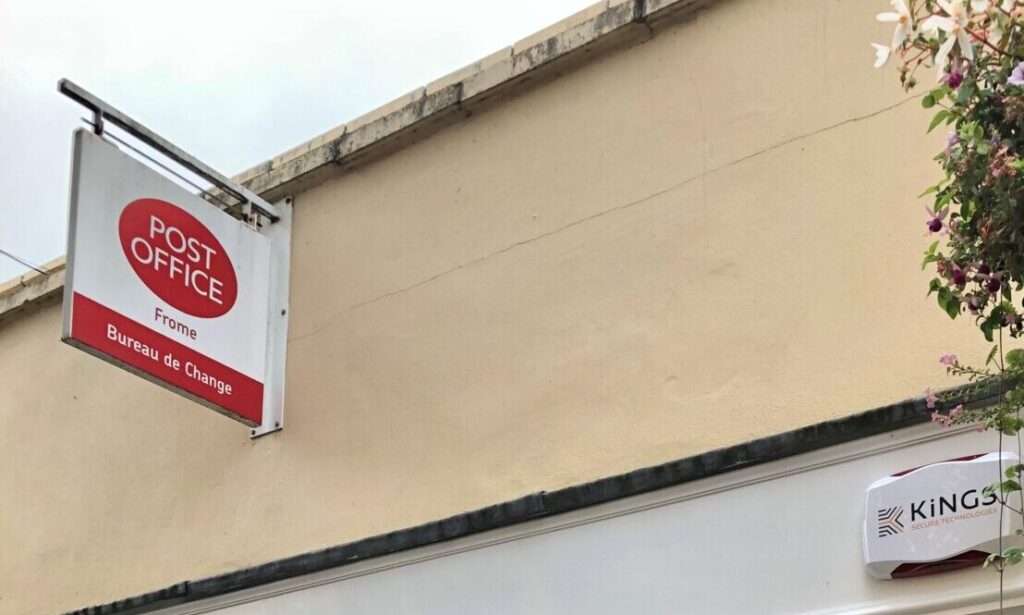 An easily accessible post office is vital for many people, and it is hoped that someone will be able to come forward and reinstate this 3rd post office facility, but if that is to happen it's essential that customers use it so that the commission-based income covers the running cost.
Cllr Mark Dorrington said, "We are extremely sorry to see Sarah and her team leave the Westway premises and cannot thank them enough for all their hard work, time, and commitment to running this essential community service. They will continue to do channel that energy into the post office at Portway, so please do make sure that you support them."
Frome has two local Post Offices available for residents these can be found at Rodden Road, open 6am-10pm Monday- Sunday, and Portway, open 8am-5.30pm Monday-Friday and 9am-1.30pm Saturday.
To find out more about the post office vacancy in the town centre and apply go to www.runapostoffice.co.uk