At this time of year when we are bombarded with seasonal adverts, SHARE have asked us to simply take stock of our stuff and are hosting a unique "Swap Shop" on Saturday 23rd November.  Along with Frome Town Council, the event is taking place at the Town Hall between 10am – 12pm.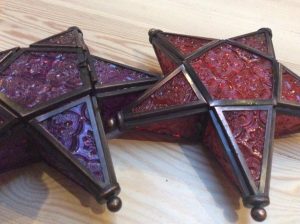 They are asking people to bring along and swap good quality items for reuse and resale – people should 'give a 'gift' to swap for something else.
The items could be something that you have made yourself, maybe seasonal preserves or jams.  Or something that was gifted but has never been used.  Additionally, items that have been bought and used once and are still in prime condition can also be brought along.
Cllr Sheila Gore said "This event is perfect timing, in the inevitable over consumption in the run up to Christmas, we should all be making an effort to re-gift items and swapping them makes sense!"
Whatever you can bring to swap, all the items must be suitable to give to someone as a gift – maybe just in time for Christmas!
And why not pop along to the SHARE shop, where you can sign up as a member and borrow items you may need over the festive season? Visit www.sharefrome.org to see the online inventory.
Published 18/11/19