Following the gathering of feedback from residents last year, Frome's School Streets is encouraging thoughts on the next stage of the project which aims to encourage active travel to school in order to lower congestion and air pollution and make the roads safer for those walking and cycling.
Frome Town Council has worked closely with local active travel charity Sustrans to involve the community in the design of the project around Trinity, Critchill, Oakfield and Avanti schools.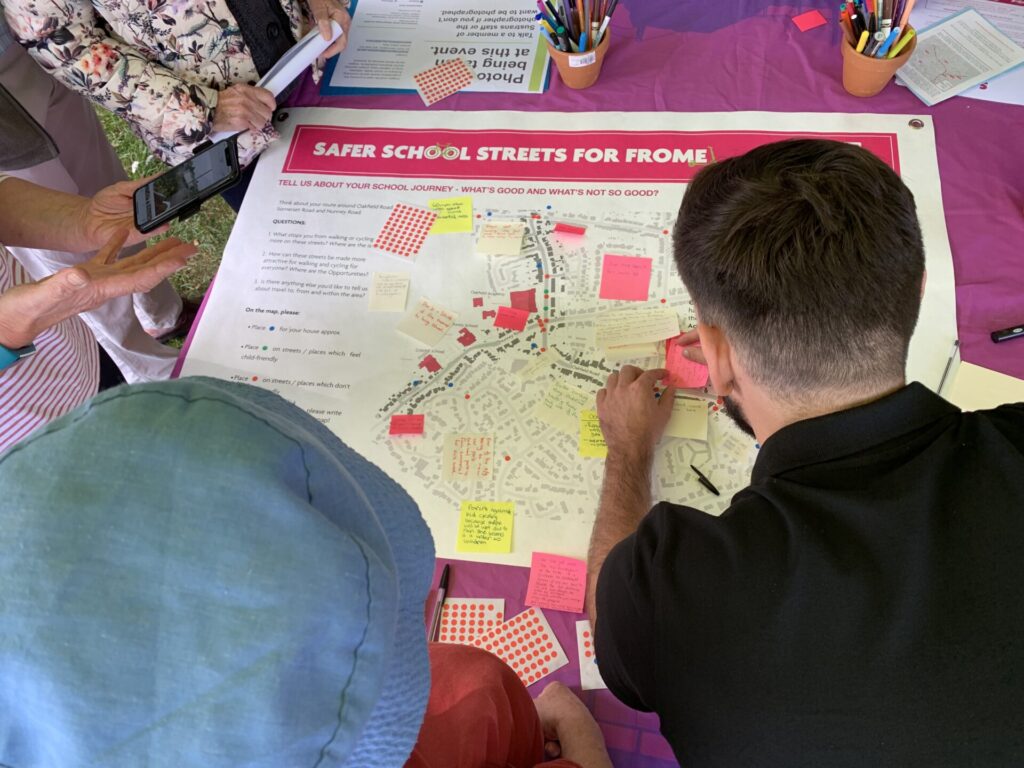 The team of designers and engineers have created a new co-design based on feedback collected from a series of public engagement sessions, surveys and meetings with those that live, work and use the area.
Frome Town Council's Resilience Manager, Nikki Brain, said: "Every step of this process has been taken alongside public consultation and we're so grateful for all the feedback we have already received as it has helped shape the latest draft design. We're very excited to be working with the community to see this project become a reality!"
Residents will be able to view the new draft design and share comments, whether online or in person, throughout April. Once comments and feedback have been considered, the design will be finalised and installed over the next 12 months then trialled for a period of 18 months.
For anyone who would like to review the design from the comfort of home, it will be available online from the 4th April – 4th May, take a look at the Somerset Sustainable Transport website.
There will also be drop-in sessions at the Town Hall (Thursday 7th April, 1-4pm; Wednesday 20th April, 9am-12pm) or catch the team for a chat at the crossroads of Nunney Road and Oakfield Road (5th and 26th April, 3-4pm; 27th April, 8-9.30am).
If those dates don't suit then residents are invited to pop into the Town Hall during opening hours to have a look at the display, it'll be available between the 4th April and 4th May and visitors will be encouraged to leave their thoughts in a comment box.
The Schools Streets project is funded by Somerset County Council as part of their Emergency Active Travel Fund. Find out more information on the School Streets page.