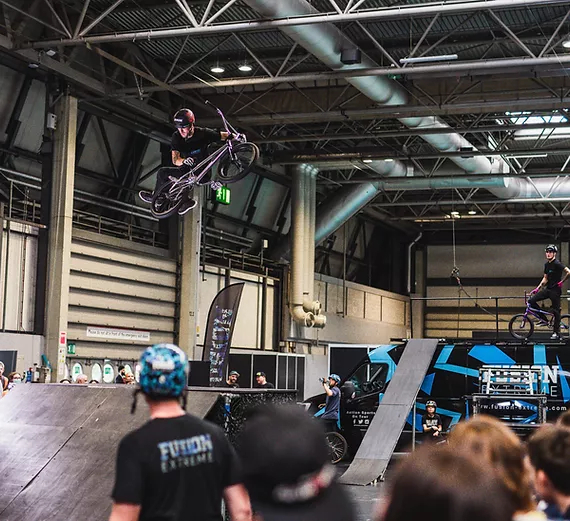 While wheeling through September, why not try some further pedal action by coming along to Cycle Sunday? On the 11th September, Frome Recreation and Open Ground Supporters (FROGS for short) along with Frome Town Council will be providing an array of free cycle-based fun. Between 12 and 3pm, they will be hosting an afternoon of bike-related activities including assault courses, ebike trials, a Bike Jumble and more.
Everyone is welcome and you'll be able to marvel at what a bit of pedal power can achieve from propelling racing ducks to painting a masterpiece. At Welshmill Park, FROGS will be joined by Fusion Extreme, showcasing their incredible bike stunts, there'll also be a penny-farthing demonstration, Bling your bike with Purple Elephant, plus much more.
Over at the Cheese and Grain car park, try your hand at pedal powering a disco, or simply making a smoothie. The Frome Community Bike Project's Bike Jumble will be there to help you find a bike or any accessory you may need. There'll also be the chance to give Frome Town Council's ebikes a free trial run.
Cllr Nick Dove said, "Cycling is a great way to stay healthy and protect the planet, all whilst having fun! I'm so glad that we're once again demonstrating the full potential of bikes at Cycle Sunday. This is a chance for everyone to find out just how easy, safe and fun cycling can be."
More details will follow, for more information about FROGS, head to their website: www.fromefrogs.org.uk Cycle Sunday is part of Frome Town Council's Great Big Green Week more details about other events can be found at www.frometowncouncil.gov.uk/great-big-green-week/