Would you like to make your home more energy efficient but don't know where to start? Frome's SHARE shop has a number of items that you can borrow to help identify how much energy your appliances use or measure where and how much heat is being lost in your home so you can ensure that you're not wasting energy or indeed money.
Frome Town Council's Healthy Homes team have recently added four Energy Saving Kits that have kindly been funded by FRECo, to SHARE's catalogue of items. The kit contains a radiator key, fridge/freezer thermometer, room temperature/humidity monitor and an energy usage monitor. Accompanied with handy instructions on how to use each item, these kits will provide you with really useful information on where you can lower your energy bills and carbon footprint.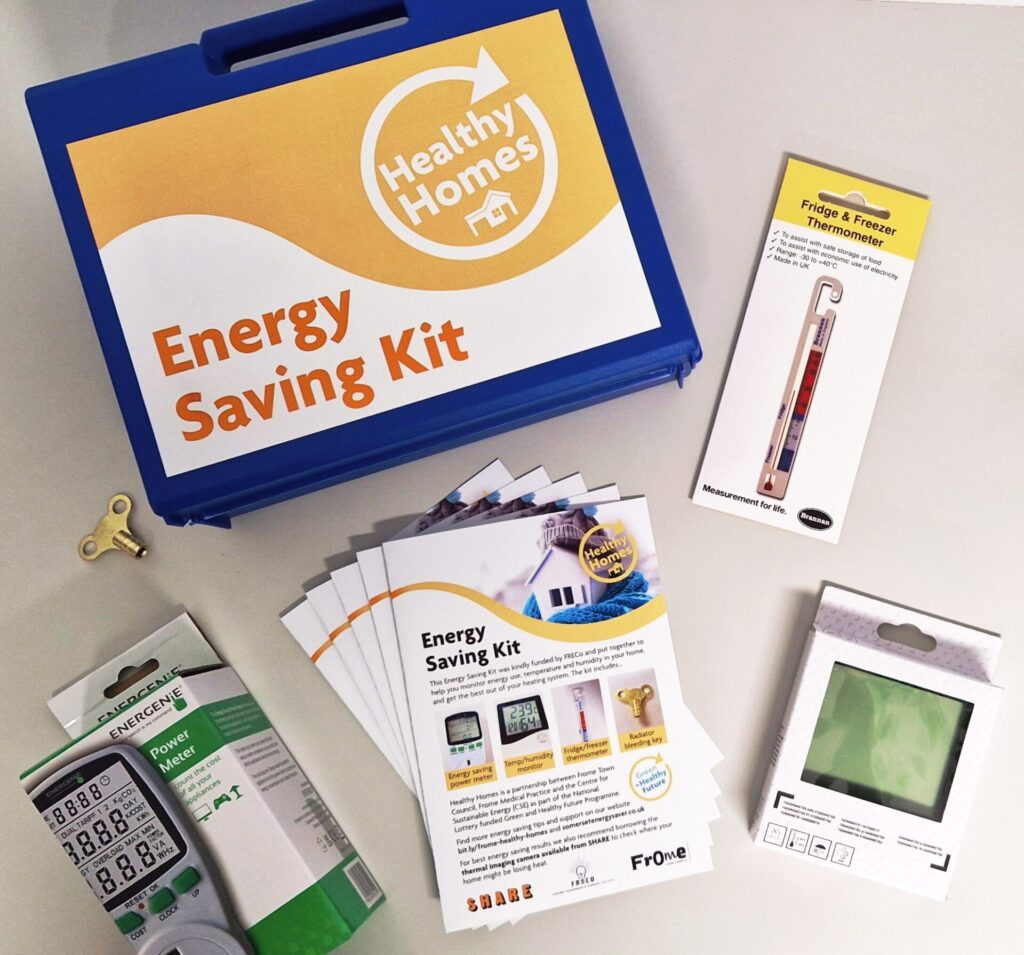 Draughtproofing your property can also ensure that essential heat isn't lost. Borrow SHARE's thermal imaging camera and see where your home is losing energy. If you don't feel confident using the camera yourself, please contact the Energy Advice Champions who are part of the Healthy Homes team. They have been trained by Centre for Sustainable Energy (CSE) and will be able to assist. You can email them here.
The Energy Advice Champions along with CSE will also be holding further drop-in sessions at Frome Library in the new year on the following dates between 10am – 4pm:
Wednesday 18th January
Monday 6th February
Monday 20th February
Tuesday 7th March
Wednesday 22nd March
The SHARE shop will be back open following its festive break on Monday 9th January. Head over to their website for details of their opening times and their full catalogue of items. Concessions are available for those on low income or full-time education.
Our Healthy Homes page also holds a host of energy saving information.