As part of Frome Town Council's work to help make travel safer for everyone around Frome , we've purchased a speed indicator device (SID) and are working with Frome Community Speed Watch and Somerset County Council in conjunction with the Police.
The Town Rangers move the SID to a new location every 2-3 weeks to measure speeds. SIDs can encourage people to slow their driving at the time of seeing the SID and they also record data. This data can then be analysed to identify patterns and concerns, which could influence future policing – including enforcement, road design, speed limits and town centre and public space design.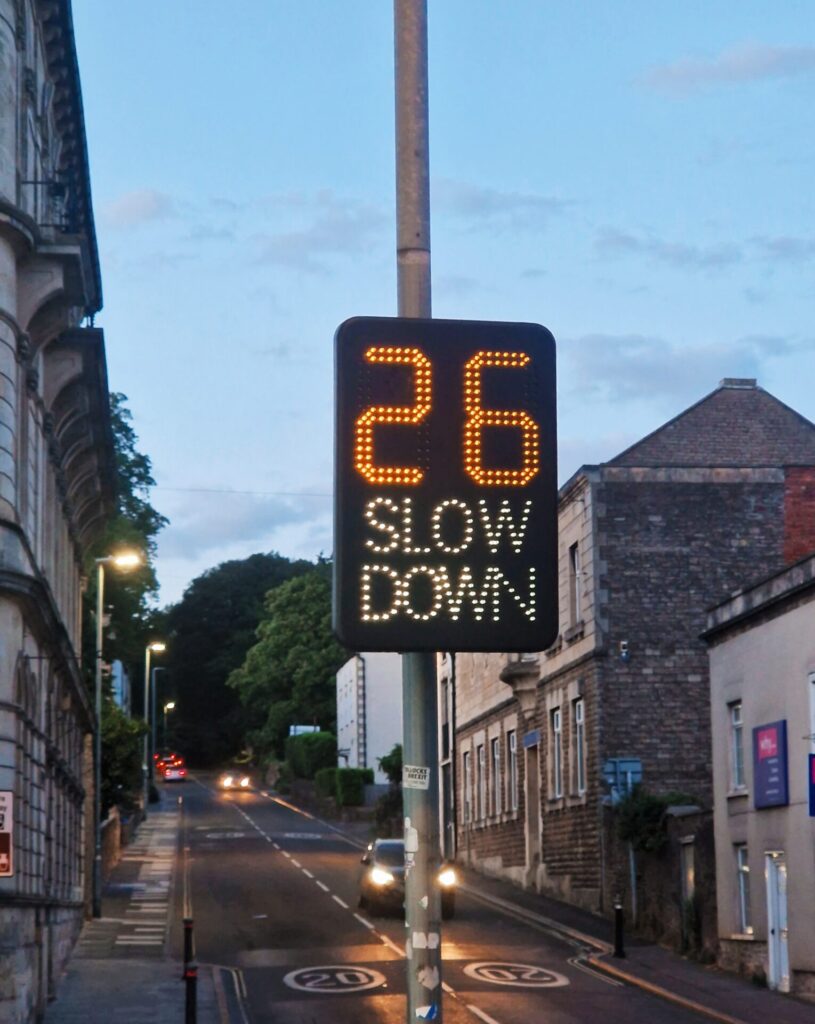 You can read more about this work so far, our aims and next steps in this report from April's Town Matters meeting, or you can watch the full meeting on our YouTube recording, the topic is covered an hour in.
Please do get in touch with Chris Stringer, FTC's Environment Manager, if you have any suggestions for new locations place the SID, you can email him here.