This year's Parade and Act of Remembrance took place on a sunny but reflective Sunday 13th November. The annual event was organised by Frome's Royal British Legion in partnership with Frome Town Council and was attended by many who wished to pay their respects at the War Memorial outside the Memorial Theatre.
The Parade was accompanied by Silver Bugles Band Somerset ACF (The Rifles) and the Service was conducted by Rev Colin Alsbury. Nicki Warden from Frome Town Band performed the Last Post and Humphrey Barnes BEM closed the 2 minutes silence with the Kohima Epitaph.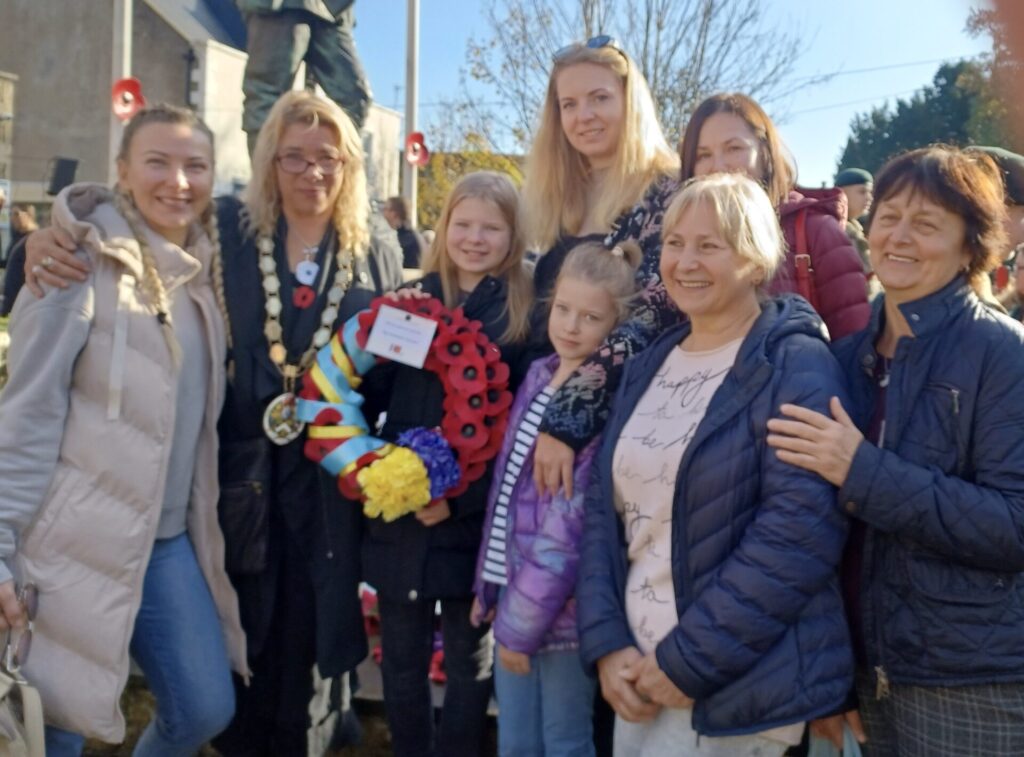 The Frome branch of the Royal British Legion led the wreath laying followed by many other local groups and organisations who also paid their respects.
Cllr Sara Butler, Mayor of Frome, attended to lay the wreath on behalf of the town, said: "I was pleased to see so many gather on such a sunny morning to remember the past. I found the service both profound and moving and I was honoured to lay the wreath on behalf of the Council and town. Having lost both my grandfathers at a young age, I never got the opportunity to hear their stories from the war, so I think it's important that we remember and honour those that have been lost and learn from this.
"I was especially moved by the attendance of many Ukrainian families and Iryna Ladyzhenska, Frome Town Council's new Social Facilitator for the Frome Support Hub for refugees, laid a wreath on their behalf. It's a sad reminder that war is still happening around the world, and we must do our best to persevere in our efforts for peace."
Rev Colin Alsbury and Jane Norris, RBL's Remembrance Co-ordinator, arranged the Service.