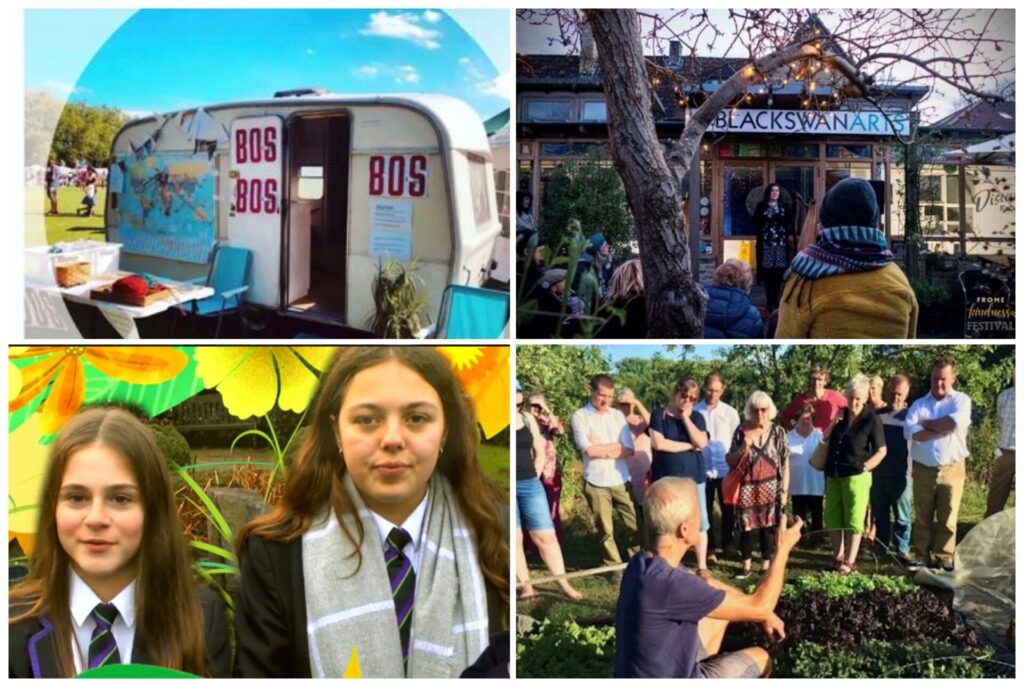 This year's People's Budget Events gave residents of Frome the chance to vote on which events they would like to see take place in the town in the next year.
Community groups and organisations were asked to submit their ideas and accompanying videos which Frome Town Council then posted online for residents to choose their favourite. To make it more accessible voting in person at the Town Hall also took place.
Last month, once again year 8 students from Selwood, Oakfield, Critchill and Avanti also cast their votes at the Make it Happen youth conference. The young peoples votes were weighted and accounted for 30% of the vote.
Six projects were asking for the towns' votes, which gave them a chance to win a portion of the £25,000 overall budget. The line-up this year included a Frome Food Trail which supports local food heroes, Photo Frome a celebration of the power of photography, Caravan Art Gatherings to explore diversity through film screening events, the return of Frome's Children's Festival, support for the second Frome Kindness Festival to spread kindness throughout the town and Emergence Festival which recognises mothers in the arts.
And the winning events are: Purple Elephants Children Festival, The Kindness Festival, Frome's Food trail and the Caravan Art Gatherings.
Rachel Griffin, Marketing and Communications Manager at Frome Town Council said: "This year over 250 members of the community voted for their favourite, along with all the Year 8s at our youth conference.  We were so pleased with the breadth of events asking for funding this year – we'd love to have funded all the events.  But we are really looking forward to working with the winning events as they come to live in the not-too-distant future."
Keep an eye out on Frome Town Council's website for further information about the events.