The People's Budget Events is your chance to have your say on the events you think would be best for Frome.  Now in its fourth year, previous successful People Budget Events have been the Frome Children's Festival, Frome Fireworks, Fitness for all, Light the Night lantern procession, among a host of others.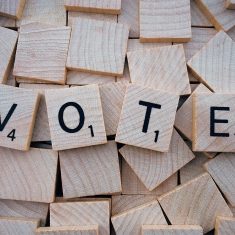 This year, after welcoming applications from local not for profit and community groups, Frome Town Council is now asking local residents to vote on how they would like to see a pot of £25,000 from our events budget spent.  Events are important for the town – they really help to bring people together and there are four projects that met the criteria and are looking for support, they are:
GEN-Z Free for all – A festival for all young people and children
Frome Window Wanderland 2021
Frome It's a Knockout and Family Day
Frome Festival Aerial Display – Town Centre Tightrope Walk
Cllr Sheila Gore said, "This really is a great opportunity for the people to vote for the events that they would like to see, so we're inviting everyone to take a look at the exciting ideas submitted and vote for the ones they think are best for the town"
Frome Town Council asked each project to submit a summary, a budget and a short video, and these are being hosted online to make it easy to vote.  The vote is open until Sunday March 22nd at 10pm, so don't delay, please visit www.frometowncouncil.gov.uk/peoples-budget-events. For those who prefer to cast their vote in person, please pop into the Town Hall, where there will be the opportunity to view the videos and cast your vote.
Published 06/03/2020