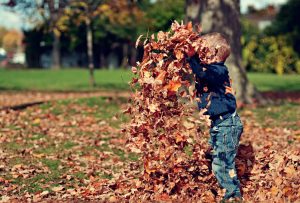 Residents in the Packsaddle and Tower View areas of Frome are being invited to vote in the People's Budget for what they would like to see at the two playparks.
Councillor Toby Eliot said, "Frome Town Council introduced the People's Budget as a way for local people to vote and make direct decisions about how local public budgets are spent. This year Frome Fireworks and the new Community Orchard were both voted for as part of the People's Budget and residents really embraced the sometimes difficult decisions that need to be taken, prompting both real choice and debate."
Now, it is the turn of the residents of Packsaddle and Tower View who will choose from three options  on how to spend £7,500 on play at each park.  The options will be as follows:
Option 1: we spend £7,500 on new play equipment
Option 2: we spend £5,000 on new play equipment and £2,500 on play workers
Option 3: we spend £2,500 on new play equipment and £5,000 on play workers
To ensure that everyone has first experience of playworkers and the play equipment being discussed, Frome Town Council are inviting residents to come along for fun and games and learn more about the vote on the following dates and times at Packsaddle Play Park: Thursday 25 October 3:00-5:00pm, Saturday 27 October 10:30am-12:30pm, Tuesday 30 October 2:00-4:00pm. And at Tower View playpark: Friday 26 October 3:00-5:00pm, Saturday 27 October 2:00-4:00pm, Tuesday 30 October 10:30am-12:30pm.
Voting will take place from 25 October – 9 November and you can cast your vote on the day, return the voting card that will shortly be arriving through your letter box to the Town Hall, to the Town Council at one of the above events or complete an online vote. You can find out more and vote for Packsaddle here and Tower View here.
The other events due to take place as part of the people's budget are Rare Species, who we will see perform at the Christmas Light Switch on along with the community lantern workshops and parade.  Window wanderland is due to take place in February next year. If you have any questions please just call 01373 465757 or email info@frometowncouncil.gov.uk.