Citizens Advice Mendip have rolled out new kiosks aimed at people with no internet access or phone who have problems contacting them for advice. The kiosks provide free access to an adviser by email or phone, or tell you how to access information on the Citizens Advice national website.
The kiosks are simple to use. Just pick up the phone and you are connected to a local adviser without even having to dial a number. Alternatively, you can use the computer screen by clicking on a box to request a call back or to send an email for advice.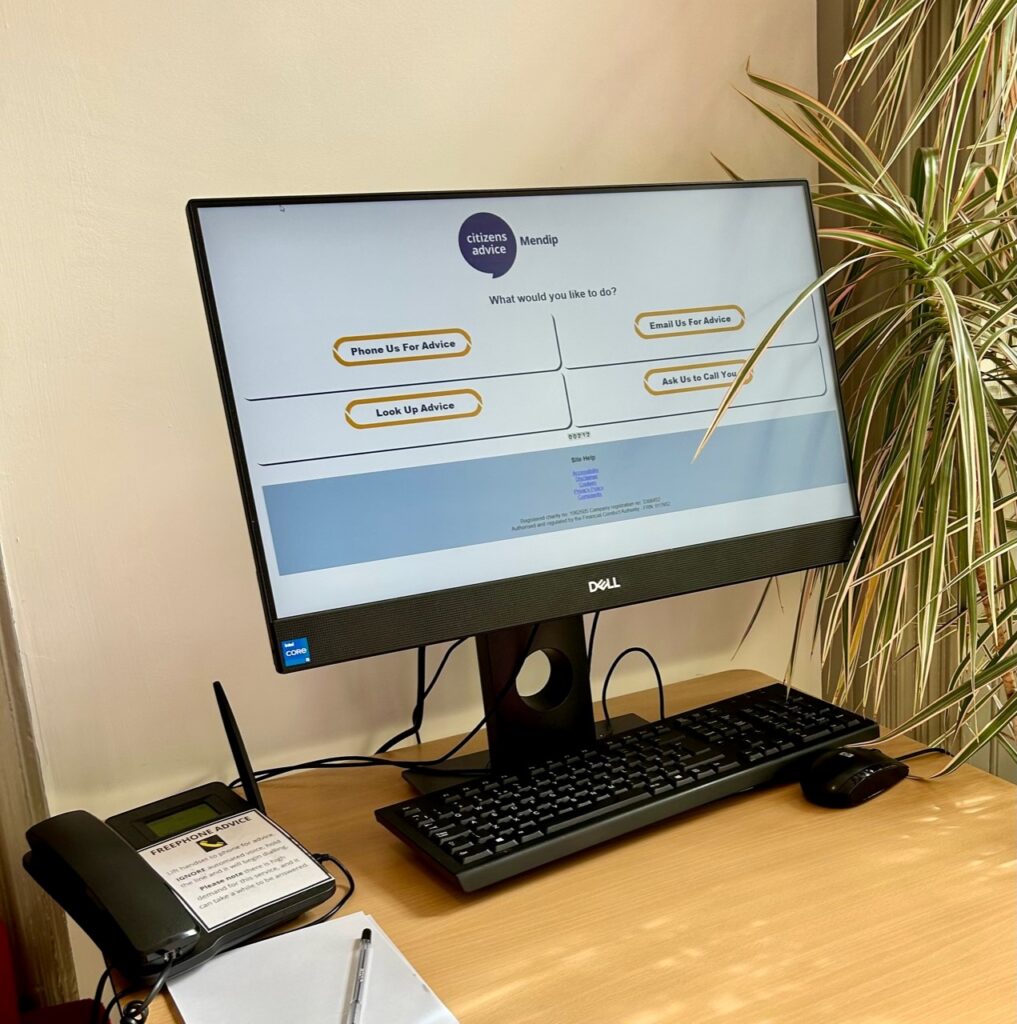 Frome Town Hall has a kiosk, the opening hours are Monday to Thursday 9am – 5pm and Friday 9am – 4:30pm. There's also a kiosk available in Frome Library and areas across the region such as the Portway Annexe and the Town Hall in Wells, the Crispin Centre in Street, Glastonbury Library and Shepton Town Council. Being located in public areas means they are readily accessible and serve as a reminder that help with a nagging issue is close at hand.
Faith Guest, Operations Manager for Citizens Advice Mendip commented: 'We are introducing this service to reach out to those people in the community, maybe some of whom used to rely on our old drop-in sessions, who are vulnerable and may not be able to use the phone or the internet to contact us. The new kiosks offer a simple way of getting in touch with us. We're not a faceless call centre – many of our advisers have been working in the local area for many years!'
You can find more information on the Citizens Advice Mendip website.