Frome Town Council are pleased to launch the initial stage for the People's Budget events.  As in previous years, this gives residents the chance to make direct choices and decisions about how local public budgets are spent.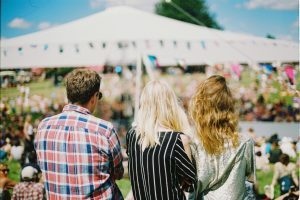 Last year residents chose Frome Children's Festival with activities for their summer event, Fair Housing for Frome and the Big Red Housing Bus, Active and In Touch with their thanksgiving celebration and lastly Frome Fireworks, which will now take place on 25th January.
Again, there is up to £10,000 from a pot of £25,000 up for grabs for a fantastic event, and we are looking for expressions of interest from groups who would like to put on an event and we need to hear from you before the 10th February 2020.
Community groups who meet the criteria and are entitled to pitch will be asked to put a one-minute film together, along with their application of a 300-word description and budget which will then be put to the public vote.  The vote will then be open to residents in the first two weeks of March 2020.
If you would like to put on an event in Frome for next year, please either let us know by emailing us at info@frometowncouncil.gov.uk or send us an application form.  This and the terms and conditions can be found at: www.frometowncouncil.gov.uk/peoples-budget-events/. The applications should be submitted by Monday 10thFebruary but don't hesitate to get in touch with the council to discuss your event ideas.
Published 19/12/19