With the colder months drawing near and our residents wondering how to reduce their energy bills, Frome's Community Retrofit project could not come at a better time. Retrofitting looks at making changes to your home to make it more energy efficient, comfortable, cheaper to heat and healthier to live in. It includes looking at improving insulation, reducing draughts, or adding secondary or double glazing. Retrofitting can help you tackle problems like damp, condensation, and mould which can harm a person's health and wellbeing. It can also help reduce your energy bills and your carbon emissions.
The Community Retrofit project is designed to help residents understand how their homes lose heat and energy, and plan how to make improvements as efficiently as possible, either now or in the future. Frome Town Council's Community Retrofit Lead, Sally Richards, can carry out whole home assessments as a qualified Retrofit professional. This involves a full survey of the home, looking it how it has been built and how energy is used to heat rooms, hot water, and light the home. As every home is different, Sally's assessments, which are free thanks to the climate action fund, will consider how each household lives as well as any other circumstances.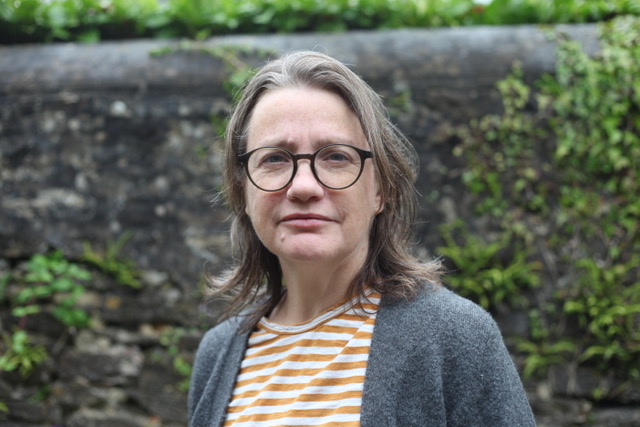 Community Retrofit Lead, Sally Richards, said: "Community Retrofit is a brilliant initiative for those who would like to make their homes healthier and more energy efficient, but are not sure where to start. Signing up for an assessment means that homeowners will have more information and can start planning their own retrofit project or use the information to make improvements when they are having to have work carried out for maintenance."
Sally will produce a report which will show how your home performs now and a breakdown of steps that can be taken to improve energy efficiency. The plan will include suggestions on what could be done, what each stage might involve and a rough estimate of how much the work might cost. It will also estimate the energy and carbon savings, taking into consideration the residents' aims, budget and how long they plan to stay in the home. It would then be up to the resident to decide which measures to undertake and when, and how they take them forward.
If you are a homeowner or a landlord, with a flat or a house in Frome or a surrounding village and your property is more than 20 years old, you can apply to have your own report carried out. And thanks to National Lottery funding, it is free of charge to Frome residents who are keen to learn more about making their homes more energy efficient.
For more information on the Retrofit project, or to make an expression of interest in having a Retrofit assessment of your home: https://tinyurl.com/bdcsb3pv
The project is part of the Green and Healthy Frome initiative, in partnership with Edventure Frome, Frome Medical Practice and Frome Town Council. The project is funded by The National Lottery's Climate Action Fund.
Useful links
Retrofit your home • TrustMark
What is retrofit – Centre for Sustainable Energy (cse.org.uk)
Measures to help reduce home heat loss – Energy Saving Trust