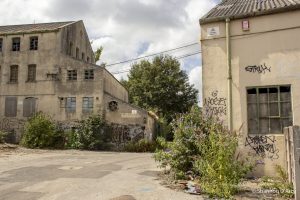 Mendip District Council have announced the purchase of land at Saxonvale in the centre of Frome.
Previously owned by Notts Industries and Terramond, Mendip District Council now plan to use the land to help facilitate the development and regeneration of this important town centre site.
Commenting on the news, Deputy Leader of Frome Town Council, Councillor Mel Usher said, 'The District Council's purchase of the land at Saxonvale has the potential to bring the redevelopment of the site a step closer. We look forward to hearing more about their plans for Saxonvale and will explore the possibilities of working with the District Council to deliver progress.'
You can read Mendip District Council's statement here.
Published 6th August 2018
Photo credit: Shannon Darcy Photography