This week, we're coming out of our second lockdown and entering tier two restrictions, this may well change in the run up to Christmas, but I'm thankful that currently we will have the chance to get together with family over the festive season.
This year, Frome's 'Big Christmas Get together' will be slightly different, they usually invite anyone on their own to come together and enjoy a nice lunch with others in the same position. As that can't happen this year, Active and In Touch will be working with Sam from the organisation to create hampers that can be given out to around 120 folks on Christmas Day. The hamper will include lots of Christmas goodies and be delivered by volunteers who will also try to spend a few minutes with the recipients to offer some company on Christmas Day, and I'm really looking forward to helping and spreading some Christmas cheer. If you know of anyone who you think would benefit from a hamper and a visit on Christmas day (Covid rules apply of course!) then please let them know. Email Sam at fromechristmas@gmail.com or Active and in Touch at enquiries@activeandintouch.org or message them on Facebook!
There's also the virtual 'Countdown to Christmas' calendar which is available on the FTC website, offering different ideas for things that families can do every day in the run up to Christmas – it promises to be lots of fun, and each day you can turn to the website to open a new window and join in the activity.
Another Christmas activity coming up is the Frome Elfie Challenge. Can you spot Frome's naughty little elf getting up to mischief in a different shop window every day from the 1st of December, right up until the 24th? Why not join in the "Elfie Challenge" and take a selfie with him when you spot him in a window. Post your pics onto social media using the hashtag #FromeElfieChallenge so we can see who has spotted him!  If you're having trouble locating him, clues will be revealed daily on Frome Town Council's Instagram page (https://www.instagram.com/fromecommunity , make sure you follow us to see where our naughty little elf ends up!
Our shopkeepers are relying on us more than ever this year to support them once they open up again, and I hope we can all keep shopping locally to keep our shops afloat! There are some wonderful and often unique Christmas gifts to be found in the town, so please enjoy your browsing, but do so safely.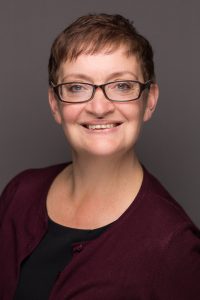 The next in my series of Councillors to introduce you to is Cllr. Lizzie Boyle, who is one of three Councillors looking after College Ward.
By day, Lizzie advises organisations and communities on environmental sustainability, particularly related to energy. She works actively on issues around decarbonising the energy system and tackling fuel poverty. She first got involved with Frome Town Council by volunteering to provide training and advice to local residents as part of the Council's Winter Warmth campaign.
Lizzie is a volunteer Director of Frome Renewable Energy Co-op, which manages the community owned solar panels on the Medical Practice and Football Club. Lizzie says, "The community spirit in Frome is second-to-none, whether it's investing in community energy projects, supporting local groups and charities or looking out for our neighbours."
Lizzie is also a published writer of comics for readers of all ages. She says, "There's an incredibly talented crop of comics writers and artists in Frome as well as some amazing fans. Frome's creative talents always amaze me: the Halloween Window Wanderland was fantastic and I can't wait to see what everyone comes up with for the Christmas Lanterns."
So, another busy and very talented Councillor!
I hope you were able to join in with the 'Light the Night' lanterns, unfortunately there was no parade or trail this year but I hope you have been able to see all the wonderful lanterns that have been showing in windows around the town if you've been out on your daily walk. Over 600 kits were collected and some of the designs have been truly amazing. It's a great way to light up the town and hopefully a lot of these lanterns will be on show right up until Christmas.
My walkabout this week found me around the town taking pictures of some of them. I'm an absolute sucker for Christmas and seeing these lanterns in so many windows plus all the early displays of Christmas lights filled me with all the excitement of a child. I was particularly taken with the rather spectacular swan lantern that's sitting in the courtyard of The Black Swan – so elegant and obviously painstakingly put together, but well done to everyone who took so much effort to bring light and cheer to the town.
Hard to believe it's already December, isn't it? No doubt you'll all be very busy thinking about the big day, but until then, take care, stay within the guidelines, and please look after yourselves.