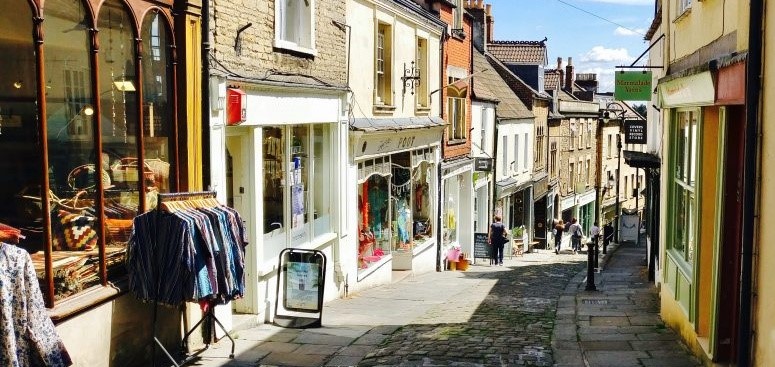 Deputy Mayor, Andy Wrintmore writes this week's column:
It's nice to be recognised as the best place to live in the South West but we don't need an award for that, we already know how awesome it is to live in Frome – where else would we rather be?  Especially now, with step 2 of the Government's roadmap of lockdown restrictions easing, there's more for us to shout about and get behind.
Let's look at our wonderful array of independent shops – let's face it, these guys have had it really tough over the last 12 months. We owe it to them to shop local and support all their efforts in re-opening. Many have worked incredibly hard over the last year to adapt their business model – they've had to in order to survive! Frome would be a different place place without all our independents as they bring so much to the town, so let's make sure they re-open with all the support we can muster!
It's not just shops that have had to adapt. Charities have also taken a severe hit during the pandemic so I urge you to support these too where you can. Frome's Rotary Clubs will be opening a pop-up charity shop in the old M&Co premises in the Westway shopping centre on the 14th April. The store will be selling a mix of homeware, furniture, books and bric a brac, with the majority of profits going to support local charities and deserving causes in and around Frome.
While you're out shopping, take a moment to enjoy the spring sunshine with the opening of outdoor hospitality, whether it's a coffee or your favourite tipple, many retailers are utilising their outside space until they are fully open next month, so if you could show your support in the meantime that would be great.
Talking of supporting others, you may have seen a little secret group recently; they're called the Frome Appreciation Society. The 'FAS' are a mysterious group of locals whose identities are not known publicly! They leave fabulous boxes bursting with treats and handwritten notes outside the homes of nominated frontline medical workers to boost morale and show just how appreciated and important their efforts and tireless work has been this past year.
You can nominate someone you thinks deserves a parcel on their website, to help show some of your own appreciation and celebrate a truly positive, selfless local initiative. FAS is just one of many reasons I feel so lucky to live in Frome. This community simply doesn't fail.