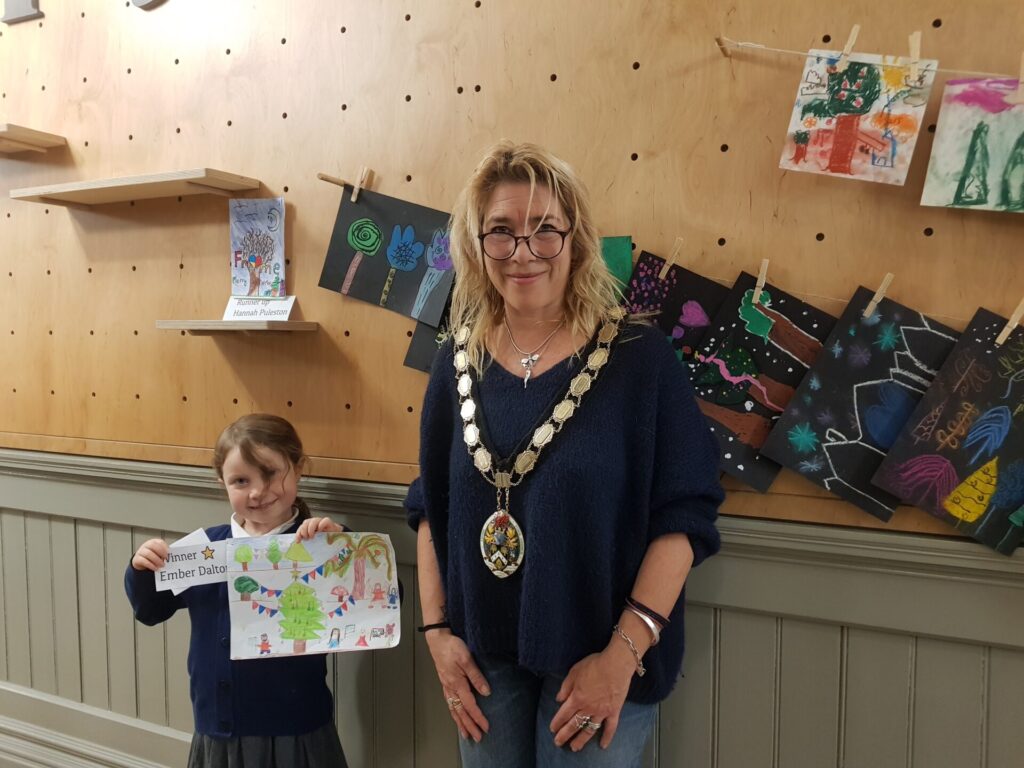 Local schoolchild, Ember Dalton of Avanti Park School, is celebrating winning the Mayor of Frome's yearly Christmas card competition.
Each year the mayor sends a special Christmas card with a unique illustration to the many different organisations and individuals they have met. This year's Mayor, Cllr Sara Butler asked Frome's creative young people to design a special card around the theme 'Celebration of Trees'. Entries were received from children up to the age of 12.
The winning image will feature on the front of the e-card that will be sent to over 500 recipients. The winners of the 2022 competition are:
1st place – Ember Dalton
2nd place – Maisie Viner and Daisy Baxter
3rd place – Hannah Puleston
Cllr Sara Butler added, "I was so inspired by the amazing designs we received for this year's competition and am extremely proud to be sharing such a special design on my Mayoral Christmas card. Thank you to everyone who took the time to enter for their creativity and imagination – I really was blown away."
The Mayor also selected five highly commended entries from Florence Bierkandt Barker, Honey, Mila and Clementine Hilbert and a mystery entry who didn't leave a name.
Frome residents, interested in seeing the cards can find them displayed pride of place at the Town Hall during opening hours, Monday-Thursday 9am-5pm and Friday's 9am-4.30pm. Images will also be shared on Frome Town Council's Facebook and Twitter pages.