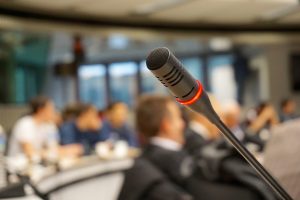 This page will be updated as and when new information becomes available 
The debate about a unitary council or councils in Somerset.
If it goes ahead, local government reorganisation (LGR) in Somerset, will have a massive impact on the way public services are delivered for years to come. There is an opportunity to influence this process now and thereby help to shape these services. Whatever form LGR takes, and FTC does not favour any particular type of unitary arrangement, the role of the parish sector and local communities should be embedded into new structures.
Early in 2020, and alongside the Somerset Association of Local Councils (SALC), Society of Local Council Clerks (SLCC) and Glastonbury Town Council, we commissioned Mel Usher to explore lessons learnt from other unitary projects from the perspective of parish councils and to recommend a future role that they could play in meeting the needs of the community. Read the report here.
LGR provides a once in a generation opportunity to rethink local government service provision in Somerset. As Usher's report says, "any real gains from LGR will come from rethinking how multiple community issues are addressed in the future. If the same services and functions end up being managed in the same way with the same outcomes then a real opportunity will be missed. And that's where parishes can help (para 5.2)".
FTC supports seven recommendations that any new arrangement in Somerset should adopt.
The LGR process
There are three stages in moving from the current arrangement in Somerset. First, principal councils will submit a business case for re-organising local government to the Secretary of State. The County is drafting a Business Plan proposing one new unitary based on the current county boundary. They aim to submit that to Government at the end of July. The County has seen the report and, we understand, intend to incorporate the seven recommendations into their Business Plan.
At the time of writing the route and timetable that the District Councils will take is not known, although we understand that District Leaders have had sight of an early draft of the report.
Second, the Secretary of State will then "be minded" to approve one or none of the Business Plans submitted. Once one has been chosen, a more detailed transition plan will be drafted. This will be a large and expensive process and probably involve many heated discussions between the county and districts and, we expect, the parish sector.
If the preferred plan meets with Ministerial approval for a second time, the third stage will start with a transitional period and end with unitary council elections. The County's timetable indicates that these would be held in April 2022, although this is a moving target.
For detailed information about Somerset County Council proposals visit their dedicated website 'One Somerset' here. Further information on District Council proposals will be included here as and when they are published.
Published 29 June 2020