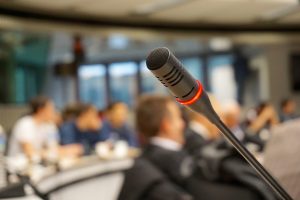 This page will be updated as and when new information becomes available
The Government has decided that there will be a new unitary council arrangement in Somerset. Where we currently have three tiers of councils – county, district and town – we will have two. Parish councils (Frome Town Council is classed as a parish council) will remain and will be joined by a unitary council replacing district and county councils.
What will a unitary council look like?
There are two competing options and Government will decide on one of them:
Somerset County Council's business plan based on the current county border: https://onesomerset.org.uk/
The business plan from the four district councils in Somerset which proposes two unitaries: East and West Somerset. In the east it is proposed to merge Mendip and South Somerset. http://www.strongersomerset.co.uk
Frome Town Council has been working with both groups over the past year and we have decided not to support one over the other at this stage.
Whatever geographical area a new unitary council operates in, it is vital that it commits to work in partnership with the parish sector and local communities. Indeed, this commitment should be embedded from the start into any new unitary structure.
We have lobbied both groups to incorporate seven recommendations into their business plan.
The seven recommendations are:
A Charter for Somerset
Local Ownership and devolution
Localism and Solutions
Local Governance
Local Presence
Trust and Partnership
Parishes Working Together
Read about these recommendations in more detail.
This lobbying campaign has been successful and both business plans now incorporate the seven recommendations. This is the first time a parish based view has been incorporated into a unitary business case anywhere in the country.
The timetable
| | |
| --- | --- |
| 9 Dec 2020 | One Somerset and Stronger Somerset submit their business plans to Govt |
| Feb-March 2021 | Govt consults on the business cases – how this will happen is unknown at the time of writing |
| June/July 2021 | Govt decides on which business plan to adopt |
| Late summer 2021 – April 2023 | At some point during this period a "shadow authority" will be established (who and over what period depends partly on which business plan the Government adopt) |
| 1 April 2022 | Likely unitary elections. |
| 1 April 2023 | New unitary council goes live |
Frome Town Council is now working with the Society of Local Council Clerks to explore in more detail how the seven recommendations could work in practice.
Following the Government's decision about which business plan to adopt, we plan to work with the successful group – either One Somerset or Stronger Somerset – to begin to establish for real how the parish sector and, in particular, Frome Town Council and the Frome community will work together.