Please see the latest update from our Town Clerk Paul below:
Update from Frome Town Council No. 85
Rangers recent work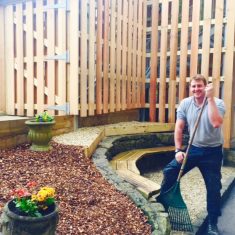 The Rangers have been very busy – amongst other things they have been spreading wood chip at Rodden Meadow to soak up the last of winter mud, mowing and strimming around Frome and landscaping at the Town Hall.
Frome Public Transport Links
Frome Town Council has completed the project which GWR's Customer and Community Improvement fund awarded £15,000 for the printing and distribution of "Frome Public Transport Links" leaflets to every household in Frome to encourage more use of community transport in and around Frome plus the purchase of ten finger posts to help pedestrians and walkers navigate through Frome and locate the railway station. These are due to be installed around the town in the 4-6 weeks.

Volunteer Frome
The project has been launched to both organisations and individuals.  23 groups attended an information session at the Assembly rooms earlier in the month, including SOS Frome, Frome Carnival and the Memorial theatre amongst many others. A new Volunteer Frome website was also launched providing a seamless link between the two sites and information for residents, volunteers and organisations. Denise Timmins will now be in the Town Hall every Tuesday 10am-2pm to support local people and organisations and to complete DBS checks.
Sharon Blyth will also be in Frome on the 1st Tuesday of every month, meeting organisations to support them with the detail and infustructure changes they need to put in place to properly support volunteers.http://www.volunteerfrome.org
Cheese & Grain – legal agreement completed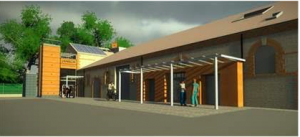 We were required to enter into a Development Agreement with MDC and Cheese & Grain to enable the construction of the new Media Centre to proceed.  Peter Wheelhouse has been working with the other parties to get this completed and I am pleased to confirm that this agreement was signed yesterday.
This is an important trigger for payment by the Power to Change (Lottery).  The agreement also commits all three parties to entering into a new lease and under-lease when the build is completed.  The heads of terms were agreed by cllrs earlier.
Any queries to Peter Wheelhouse
Frome Town Hall update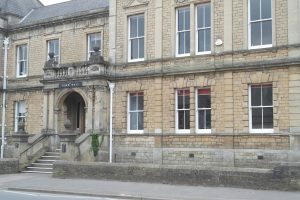 Following a successful launch of Frome Town Hall we are now open for business. The meeting rooms, desk space and the Council Chamber are now all available for hire and we can provide refreshments and business facilities by arrangement.  Community groups will be entitled to a one third reduction in card rates.
To see the rate card click here or to discuss your requirements get in touch.Work starts to progress development of FTC land at Saxonvale
We have now begun the process of bringing forward the development of FTC's land at Saxonvale and provide a boost to regeneration of this important town centre site.  The first step is to appoint an agent that can help to identify a joint venture development partner.
We aim to make an appointment by 22 May.  Our focus will be to deliver office space that will support the growth of local businesses that are currently 'bursting at the seams' in their existing premises.  But we hope to support the start-up market too.