Frome Town Council (FTC) have partnered with Somerset Environmental Record Centre (SERC) to create Frome's own interactive digital wildlife map and is asking residents and visitors to help gather data.
Anyone can take part and contribute, whether you are an experienced wildlife recorder or a novice, recording has been made fun and easy with a free phone app called Seek using the iNaturalist platform and all you need to do is: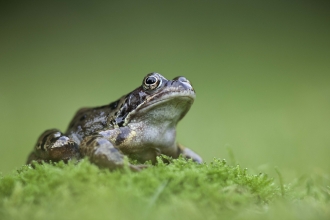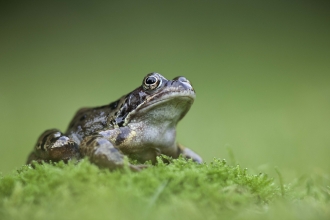 Create a free account on iNaturalist and join the Frome project https://uk.inaturalist.org/projects/frome-town
Download the Seek app by iNaturalist to your smartphone and link it to your iNaturalist account
Start recording!
Alternatively, you can make a record with pen and paper and upload it on iNaturalist at home, and if you don't have access online, FTC will be more than happy to take your observations if you call 01373 480391.
FTC's Resilience Officer, Joanna Morris said: "This is such an exciting opportunity, the map will show the data submitted by individuals across the town and will be available for everyone to see. You can record all types of wildlife, whether on your walk to work or school, walking the dog or when relaxing in your garden. It will allow us to learn about species present in Frome and to see how we can best support those species that need it."
"To give this new project a big push we are calling all residents and visitors to Frome to start recording their sightings during the Great Somerset Wildlife Count (GSWC) – Somerset Wildlife Trust's new community science initiative. There will be a number of different counts from GSWC throughout the year focusing on different species of concern, starting with the Frog & Toad spawn count."
Running from 1st January – 31st March GSWC are conducting a spawn count to collect important data on the location of breeding frogs and toads across the county. They want you to record both toad and frog spawn in your garden ponds, local community ponds, and any ponds you come across. Record it on the Frome Town project on iNaturalist and it will feed directly into the GSWC count too.
Cllr Rob Collet is excited that the project is launching and said: "This is a great way to get a baseline of wildlife in Frome. The data submitted by residents will inform management plans for our parks and green spaces, as well as our ecological emergency strategy aimed at reversing wildlife decline in Frome. Let's get spotting and recording!"
For more information on the project, head over to www.frometowncouncil.gov.uk/wild-about-frome.