Somerset Aid for Ukraine is hosting the "History of One Nation" – a special evening of entertainment and discovery.
Taking place on Thursday 18th May, at the Cheese and Grain, the doors and bar will open at 6pm with the performance starting at 7pm. There'll be magical music and the historical footage on the screen will immerse the listener in history and the understanding that Ukraine has always fought for freedom and independence.
The concert is designed for the residents who opened their homes and hearts to refugees from Ukraine.
This theatrical production is educational from a historical point of view, fascinating by the musical talents of participants and exciting from the emotional side.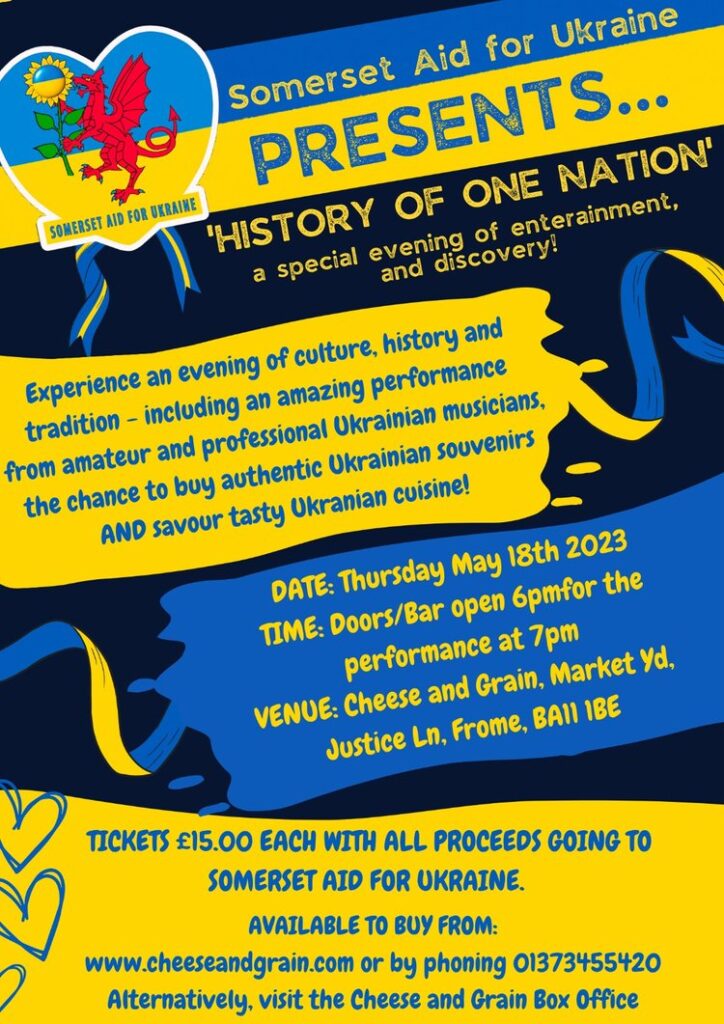 It combines elements of the performance, video clips from the history of Ukraine and wonderful music numbers performed by famous stars, professional singers and amateurs. The evening reveals the wealth of Ukrainian history and culture, the difficulties that Ukrainians faced on the historical path of development of the state and increased the understanding of the public why we are an indomitable nation.
Tickets cost £15 each (plus booking fee) with all proceeds going to Somerset Aid for Ukraine. Buy your tickets here or visit the Cheese and Grain Box Office in person.