We are delighted to launch 'Frome's Working Lunch'; a series of lunches which are open to anyone interested in developing their work skills and making new connections. They are open to people working across all sectors, including local businesses, community groups, social enterprises, charities, and freelancers; as well as people thinking about entering or returning to the workplace.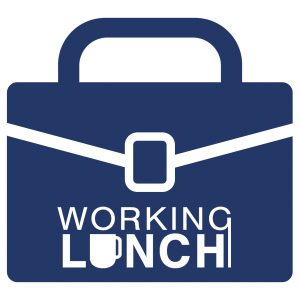 All lunches will be around a work-related theme and will start with a delicious spread which allows guests to have the opportunity to network together. Each lunch will then be followed with a lively presentation from guest speakers and an interactive Q&A session.
Kicking off the 'Working Lunch' series, they'll be discussing how to make space for creativity in your work. Being held on Thursday 19th December at the Town Hall from 12 -13:30pm, Patrick Dunn, former Creative Consultant, will be reflecting on his previous 25 years of helping businesses become more creative, as well as his 10 years of actually being an artist. He will be sharing practical insights, and contrasting what academics say about creativity in business with what he has learned in the real world.
As both a celebration of the first 'Working Lunch' and it being so near to Christmas, this lunch will have a festive and social feel to it. Tickets are £10 and include the cost of lunch, places are limited, to buy tickets visit here.