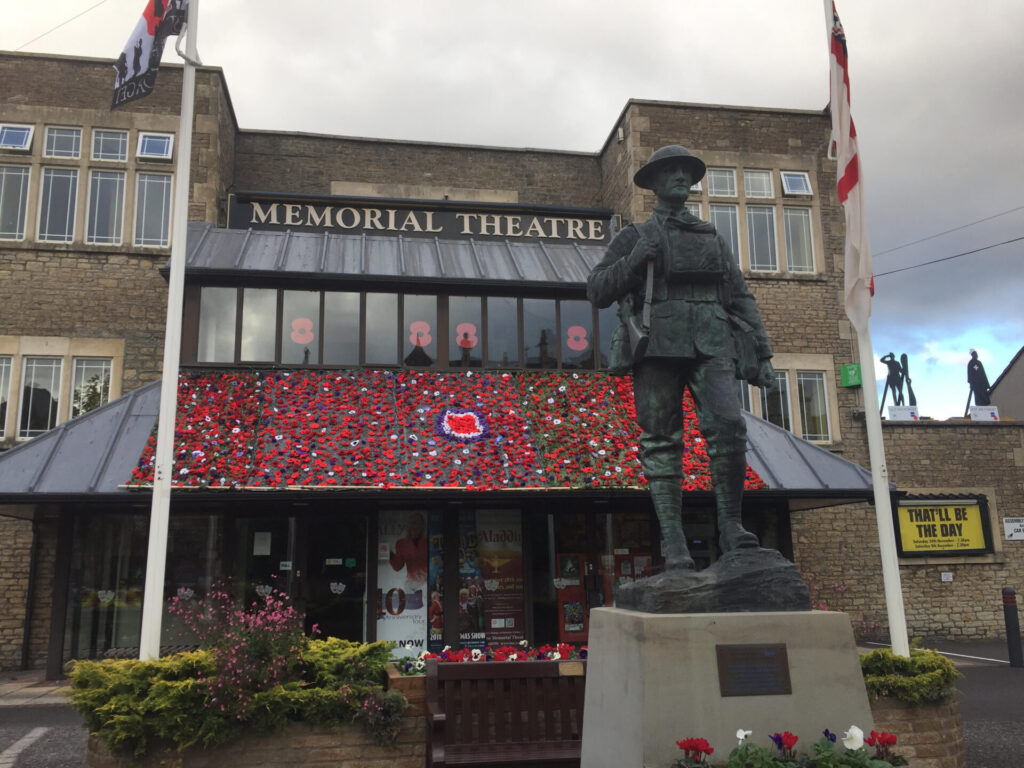 After last year's virtual Remembrance, the Frome Branch of the Royal British Legion and Frome Town Council have joined forces to ensure Remembrance Sunday can be observed in person this year, with due attention being made to Covid-19 precautions.
The Parade and Act of Remembrance will take place in Frome on Sunday, 14th November 2021, at the War Memorial by the Frome Memorial Theatre, with a two minute silence observed at 11 o'clock. Wreaths from many veterans, youth groups and organizations will be laid, led by the RBL and the Mayor, and a service will follow.
The service will give the opportunity for the town to recognize the sacrifice of many, both in the armed forces and civilians, who have suffered, or continue to suffer as a result of conflict. Words will be spoken and music played that will provide the opportunity to reflect on personal experiences, in recent or past times.
Frome Town Band will be accompanying the service at the Memorial, when the Exhortation and Kohima Epitaph will be read, as they will be across the whole nation. After the official wreath laying and service, members of the public will have the opportunity to lay their own wreaths or poppies.
Jane Norris of the Frome RBL, who has coordinated the Remembrance parade and service since 2009, has particular reason to reflect. It was eighty years ago this year on Good Friday, 11th April, 1941, that German incendiaries fell over Badcox in Frome. Her grandfather, Billie Cole was out on air raid patrol duty. He was fatally injured and died five days later in the Victoria Hospital in Park Road (now the Avanti School). Ernest Barnes was killed outright whilst the third ARP warden Jack Berry was unscathed. Jane's late mother Mary Kelley (nee Cole) rarely spoke of the experience of the death of her father Billie until ten years ago when she laid a wreath. Her account, along with many others, are recorded in the late David L Adams 2008 book "Frome's Fallen Heroes World War Two", copies of which Jane has.
The term "Lest We Forget" is personal and continues to resonate for every generation.
Whatever the weather, a warm welcome is extended to everyone after the service for refreshments in the Assembly Rooms behind the Memorial Theatre.