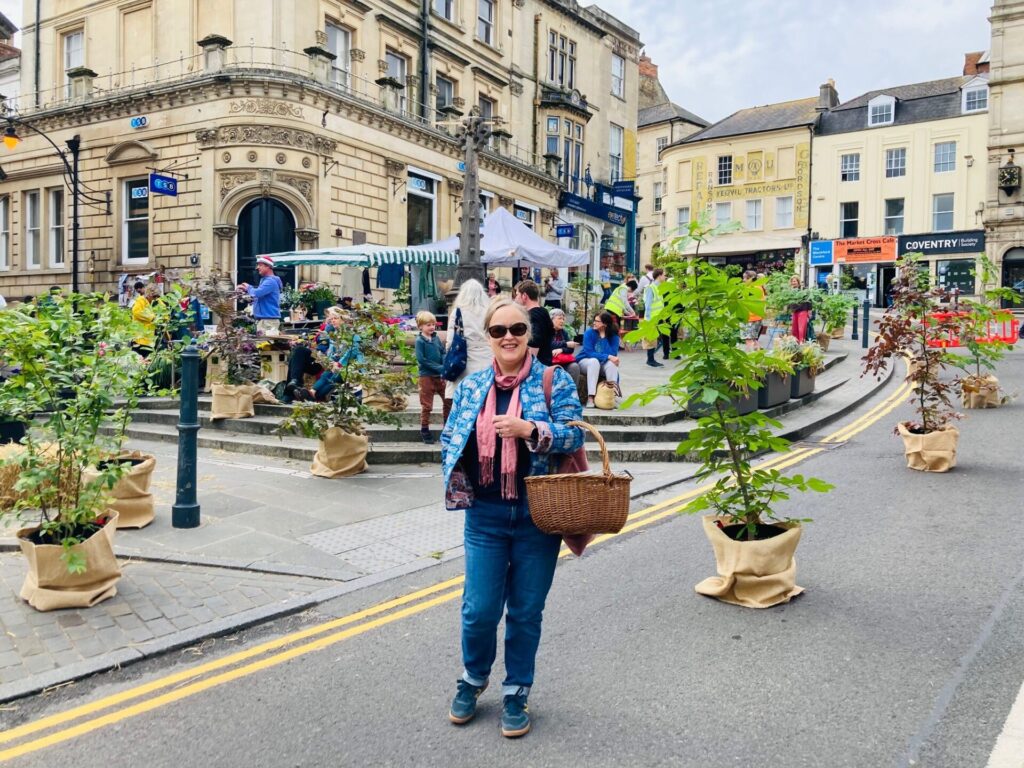 Frome's town centre took on a brand-new look this weekend as greenery flooded the Market Place. With various species of trees spread out alongside straw bales, tables and chairs, the makeshift pop-up forest saw the town become a relaxing hotspot to celebrate car-free access.
To mark the first Green Breather Day, people in Frome were treated to wander among the flora and take in a Market Place popping with bright green and glowing red colour. Chestnut, oak, hazel, bay trees and more replaced the usual throng of cars that stream through the centre, seeing the town become a new safe haven that even saw the arrival of bees.
Cllr Fiona Barrows said, "It was amazing to spend a day just simply enjoying the town centre space without the bustle of cars streaming down the middle. We all got to see Frome in a different light and I'm excited to see how people adjust to having a town centre designed for them rather than their vehicles as the Green Breather Day project continues later in the summer."
The Green Breather Days are a series of Saturdays across the summer where the town centre is given over to pedestrians and buses. The council are measuring the impact of this, working with Tech Shed to measure air pollution levels in the closure zone and along key diversion routes. Anyone with any feedback on the event is welcome to get in touch by emailing info@frometowncouncil.gov.uk.
The Green Breather Days will take place once a month until September. Keep the 18th June free in your diary for the next one. To find out more, head to our Green Breather Days webpage.