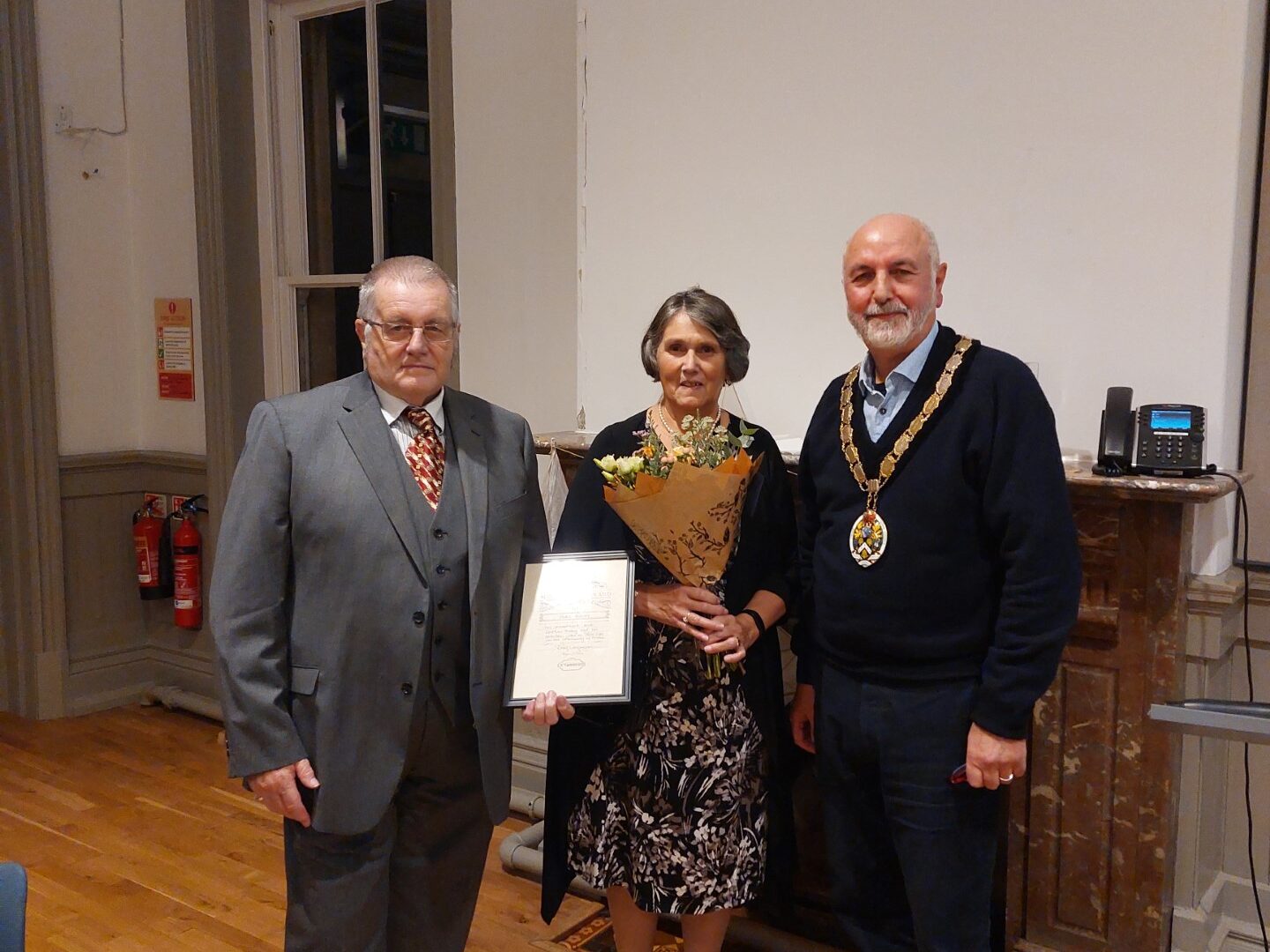 The Remembrance Sunday parade on 12th November marked the end of an era for Frome town crier Mike Bishop, after seventeen years representing the town and making the majority of his costumes by hand. The parade was Mike and wife Angie's last official duty and came towards the end of a busy year that saw them win seven trophies, including best dressed couple at The South of England Championship at Wareham, which they won for a record fourth time. Mike was presented with the Mayor's Civic Award at the council meeting on 15th November.
Frome Mayor Philip Campagna said:
"Frome is rightly proud of our town crier and it's thanks to Mike's hard work and commitment that made Frome's town crier festival such a success, keeping the ancient tradition of town criers alive for future generations. Thank you to Mike and Angie from all of us at Frome Town Council and the very best wishes for your retirement."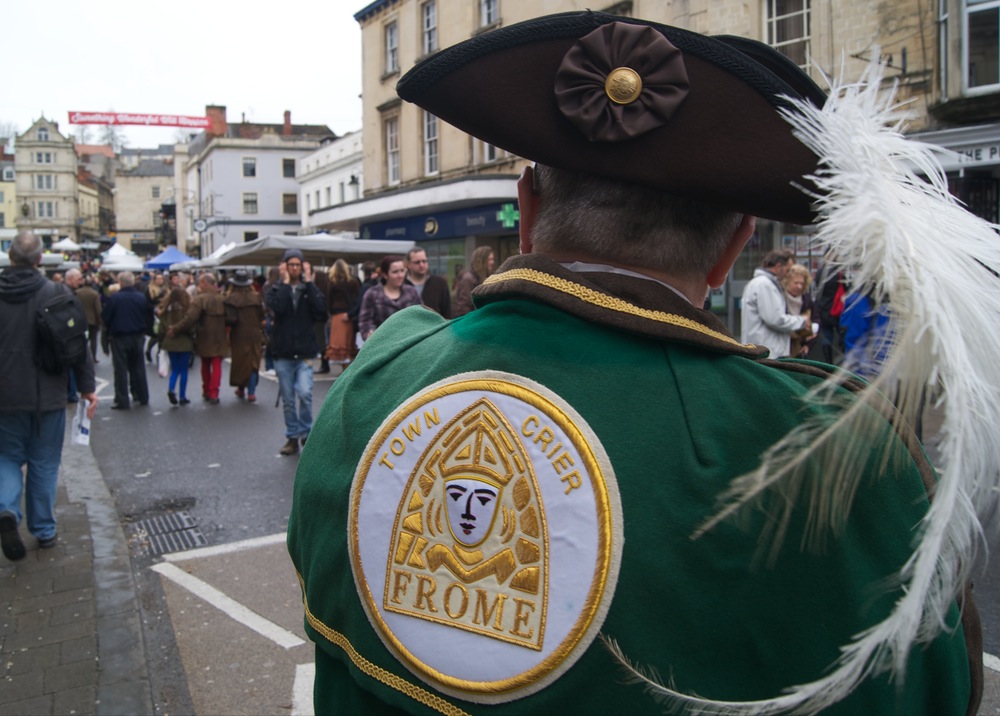 Mike became the town crier of Frome on Easter Saturday, April 2006, taking on the first of many Town Crier competitions two days later at Mells Daffodil day. A member of the Ancient and Honourable Guild of Town Criers, Mike has served as membership secretary and also as the Guild's Standard Bearer. As Standard Bearer, Mike represented Frome at numerous competitions in the UK over the years, and further afield in Holland and Belgium. This year alone, Mike and Angie have attended 10 Town Crier competitions across England from Bromyard in Herefordshire to Hatherleigh in Devon.
Mike said: "The seventeen and a half years I've done, I've thoroughly enjoyed the job. And I am going to miss it – but I won't miss getting up early mornings, getting the regalia on, rushing off to places! But we are going to one or two competitions next year, as guests, and I might adjudicate at one or two. We won't lose track of our friends; they're like a second family to us."
"I didn't know until quite recently, but my sister looked into our family history and my great great grandfather George was a town crier too, in Newton Poppleford in Devon. Sadly, for the past few years the opportunities to represent Frome have dwindled, and I took the hard decision to hang up my bell. We've seen other town criers wait too long to enjoy their retirement; Angie and I wanted to retire while still young and active enough to enjoy it – we've got National Trust membership and we're looking forward to seeing some places. I chose to finish as Frome town crier with my favourite annual event, Frome's Remembrance Day parade and celebration. If a successor is appointed, I'll offer them 100% support and will even donate a couple of outfits for them to use."
Photograph: Mike and Angie Bishop with Frome Mayor Philip Campagna, receiving the Civic Award