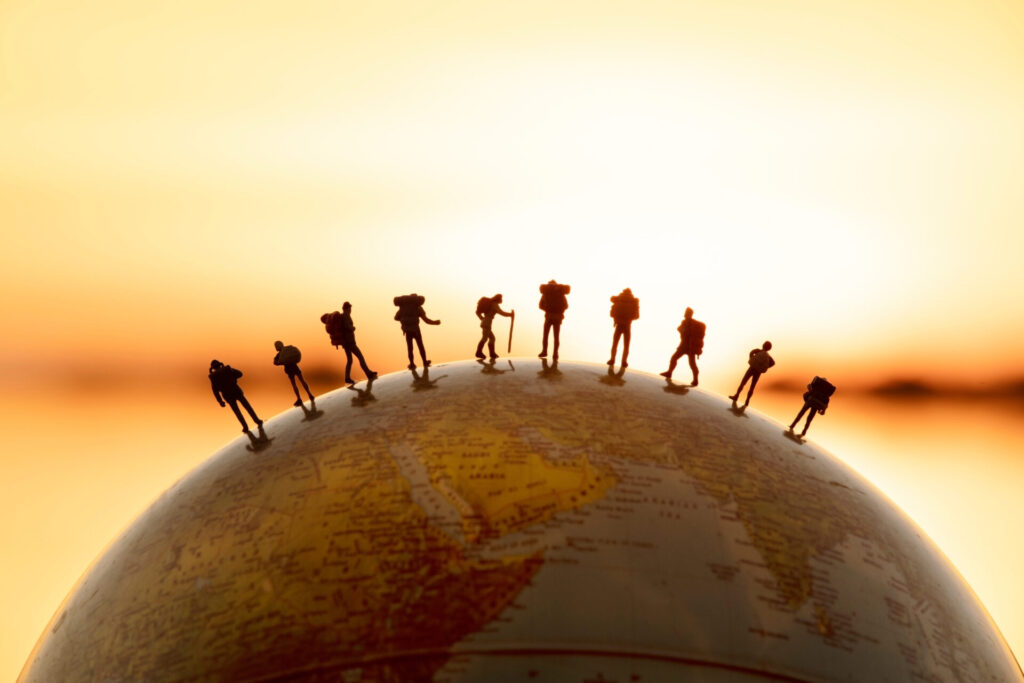 To mark Frome's 2022 Walking Festival, Frome's schools will be embarking on a monumental walking challenge; to collectively walk to our twin towns in France, Germany and Poland. During the week of the 7th – 11th November, primary pupils in School Streets schools who walk, cycle or scoot to school will have their active travel miles counted and combined to see how far Frome can 'travel' across Europe together.
A journey to school every day might feel little, but when added up, twice a day, five days a week, alongside everyone else at the schools, it's a long long way. Watch the daily commute along Frome's cobbled streets transform into a sunny stroll through the rivers of France and the mountains of Germany on the journey across the continent.
During the 1,260 mile trek, there are three key stops – Château-Gontier in France; Murrhardt in Germany; and finally Rabka-Zdrój in Poland which are our twin towns. Château-Gontier is famed for its cobbled streets, Murrhardt for its market town history, and Rabka-Zdrój is nestled in amongst beautiful countryside that people love to walk in. Sound familiar?
Leader of Frome Town Council and Lead Councillor on Twinning, Cllr Anita Collier said: "Active travel is always fun, but now it is especially exciting as Frome embarks on an epic journey to our twin towns. We are enriched by our links to our twin towns, so to be able to travel there in spirit collectively helps to build on the strong relationships between us."
To find out more about Frome's Walking Festival, go to https://www.discoverfrome.co.uk/frome-walking-festival/