Volunteers' Week is an annual celebration of the contribution millions of volunteers make across the UK.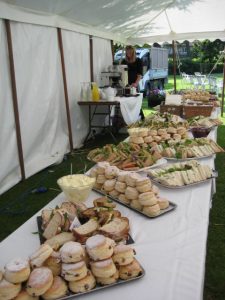 Frome is fortunate to have a wealth of volunteers across a variety of sectors, offering time, resources and ideas to enrich the local community. Frome town council hosted 'Voluntea in the Park' on the weekend of the 5 June 2016 to say thank you to the vast amount of volunteers in and around Frome.
Opening the event was the new in post Mayor Toby Eliot, who acknowledged that the huge amount of activity going on in the town could not be achieved if it weren't for the many volunteers which contribute their time and energy to make the town a vibrant place to live. He said "Volunteers are a great strength of the town and we would be much poorer without these efforts. So today is a thank you from the town council and the rest of the town to everybody who volunteers in any capacity across the town and for our town."
The afternoon saw over 100 volunteers attend a traditional high tea event. Community groups and individuals socialised and enjoyed a banquet of sandwiches and an assortment of cakes and tea as a reward for how they have helped to improve the lives of people in their communities.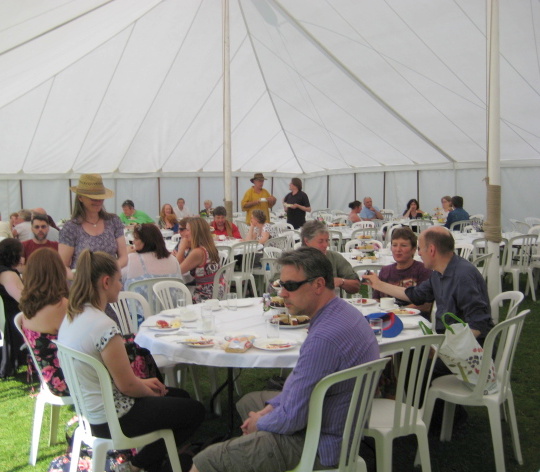 Kate Hellard, the town council's Community Project officer said "We recognise in Frome that there is an enormous number of people volunteering, who have a can-do attitude and that's what makes the town so special. The town council has an ethos that we really want to support community organisations, and we're working towards a volunteering database where we can update anyone who signs up with training opportunities, volunteering opportunities and funding or grant information to help community groups or charities. Anyone who is considering becoming a volunteer should think about the things they're interested in – and approach community organisations directly to get involved in their local community."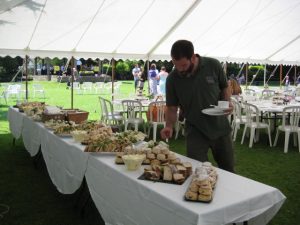 For more information on volunteering please contact Kate Hellard Community Projects Officer or search for Volunteering on the Frome Town Council website.
'Voluntea in the Park' is now an annual event and will be held again in the summer of 2017. Contact Kate Hellard for further information about this event. You can watch a short film, filmed at the event here: https://www.youtube.com/watch?v=vnkPtv1hirI